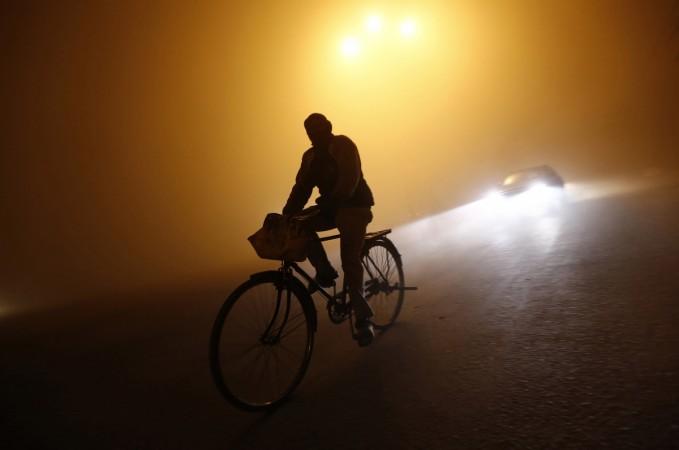 The winters continue to wreak havoc in northern parts of India. While the fog in Delhi led to the cancellation of 13 flights and 74 trains on Tuesday, cold wave in Uttar Pradesh caused the death of 16 people.
Five of the 16 deceased belonged to Balrampur, while four each were killed in Pratapgarh and Jaunpur and one death was reported each from Kasganj, Bahraich and Kanpur Dehat, The Times of India reported. The death toll resulting from the biting cold wave in north and east India has now increased to 140.
The bone-chilling winters has not just taken lives in parts of Uttar Pradesh, it has also hit air, rail and road traffic. Almost all flights from Lucknow and Varanasi were delayed by two to six hours. The state capital Lucknow is covered under dense fog with barely 100 meters of visibility.
The winters also affected the Capital once again on Tuesday. Fog continued to prevail in Delhi, leading to the cancellation of a number of trains and flights. Over 80 flights and 176 trains were delayed.
While the visibility due to fog was close to 100 meters in Dwarka, Faridabad, Laxminagar and Indirapuram, nil visibility was recorded at Palam airport.
Zero visibility has also been recorded in Punjab's capital Amritsar, while visibility dropped to 100 meters in Bihar's capital Patna.
The dense fog due to extremely cold temperature has disrupted day-to-day life in the northern parts of the country.