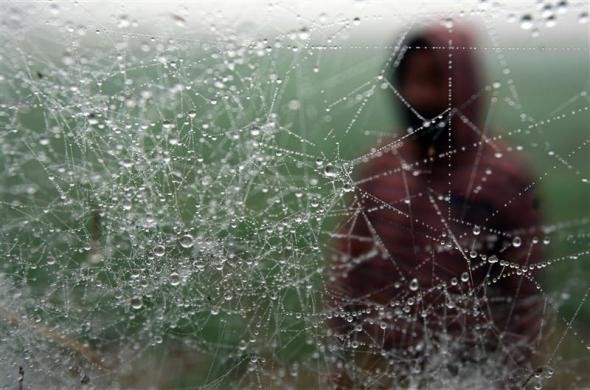 Jammu and Kashmir is reeling under a spate of cold waves, with temperatures in some places dropping overnight to a low of almost minus 14 degree Celsius, the met Office has said.
The night temperature in Kashmir valley dropped to minus 3.8 degrees Celsius, the lowest this season, while the temperature on Saturday night was minus 3.7 degrees.
The minimum temperature recorded on Sunday was minus 5.8 in Pahalgam and minus 0.2 in Gulmarg, while Leh and Kargil towns of the Ladakh region hit a record of minus 13.8 and minus 10.3 degrees respectively, an official at the met Office told IANS.
In Jammu city, the night temperature was recorded at a low of 10 degree Celsius, the officer said.
This year, the bitter cold waves hit the valley much ahead of the traditional 40-day period of chilling temperature, which the locals call, "Chilla Kalan". Usually it starts on 21 December and ends on 31 January. But the early start of the cold waves indicate that the days ahead in Jammu and Kashmir State are going to be tough.
Earlier in the week, there were reports that parts of the Dal Lake in Srinagar city and other water bodies in the area have already started to freeze.
The roads are reportedly covered by heavy frost in the morning, posing risks to motorists. The presence of excessive fog has intensified the problem in the area, various reports stated.
The lowest temperature ever recorded in India was a bitter minus 50 degree Celsius in the small town of Dras in the Kargil District of Jammu and Kashmir in 1911.