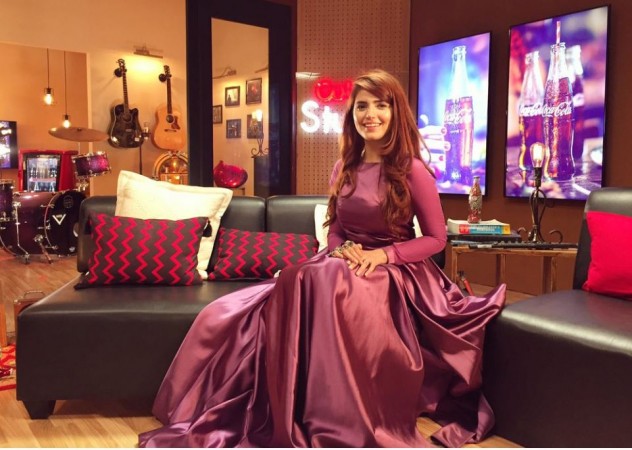 After the great success of season 9, Pakistan's iconic music platform Coke Studio will be back with its 10th season. Coke Studio will be back to entertain all the music fans across the world in August this year.
According to The Express Tribune, this year will be special for Coke Studio Pakistan as it is celebrating its 10th year; and producers are leaving no stone unturned to make this the biggest season in the show's history.
With new producers and several new artistes, Coke Studio 10 will enthral fans with stunning performances. The makers have also lined several tributes to the greatest artistes of the music industry.
This year, tributes will be paid to celebs like Junaid Jamshed, Faiz Ahmed Faiz, Nusrat Fateh Ali Khan and Mehdi Hasan. While Shafqat Amanat Ali and Umair Jaswal will pay tribute to Faiz Ahmed Faiz; Ali Sethi will remember Mehdi Hasan and Ali Zafar; Ali Hamza and Strings will pay tribute to Junaid Jamshed.
Apart from tributes, some new talents will make their debut on the music platform this year who are Ali Zafar's brother Danyal Zafar and Sajjad Ali's daughter Zau Ali.
"We have come a long way since we embarked on this challenging journey a decade ago. Looking back, we feel greatly humbled that Coke Studio has been able to achieve so much, in terms of bringing virtually unknown or little known musicians into the national limelight, re-introducing music genres like qawwali and sufi music to the youth of Pakistan, continuing to stay true to the promise of producing quality fusion of music and practically playing an important role in reviving the music industry of Pakistan," General Manager of Coca-Cola Pakistan, Rizwan U. Khan, told The News.
Check out the complete list of line-up below, as provided by The Express Tribune.
Producers

Shuja Haider

Shaani

Sahir Ali Bagga

Salman Ahmed

Ali Hamza

Jaffar Zaidi

Strings

Sajjad Ali

Mekaal Hasan
Artists we know so far

Humaira Channa

Rahat Fateh Ali

Amanat Ali

Zau Ali ( Sajjad Ali's daughter)

Ali Zafar

Daniyal Zafar

Strings

Farhan Saeed

Momina Mustehsan

Untitled girl's chorus

Salman Ahmed

Ataullah Eesakhelvi

Shafqat Amanat Ali

Aima Baig

Ahmed Jehanzeb

Umair Jaswal

Ali Sethi

Humaira Arshad

QB

Nabeel Shaukat

Jabbar Abbas

Natasha Khan
Songs to look forward to

Us Rah Par

Qaumi Tarana

Dam Mast Qalandar

Asan Yaar Manana Ae

Ranjish Hee Sahi

Lathay Dee Chadar

Sayonee

Mujhse Pehli See Mohabbat

Jaanay Baharaaan