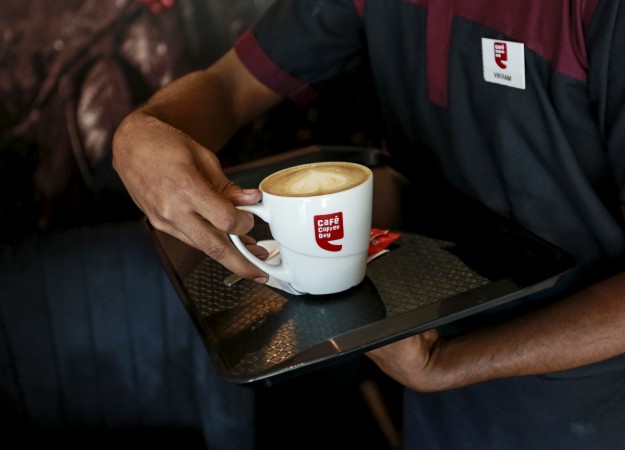 Coffee Day Enterprises Ltd. (CDEL), whose subsidiary owns the Cafe Coffee Day chain of stores, has been a disappointment for investors since listing on November 2 2015. The stock listed at Rs 313, below its issue price of Rs 328 per share and has never crossed the Rs 300-mark. On Thursday, shares of CDEL were trading at Rs 222 apiece on the Bombay Stock Exchange (BSE).
The 52-week high and low for the CDEL stock are Rs 297 and Rs 218, respectively. The company will be declaring its second quarter results on November 14 2016.
The first quarter ended June saw standalone operations resulting in net loss narrowing to Rs 27 crore in comparison to Rs 92 crore in the corresponding period last year, though sales rose 113 percent to Rs 5.86 crore.
On a consolidated basis, CDEL posted net profit of Rs 11.40 crore as against net loss of Rs 78 crore in the year-ago period. Total revenues rose 23 percent to Rs 834 crore.
Besides coffee, the other businesses of CDEL are logistics (Sical), financial services (Way2Wealth), hospitality (The Serai) and SEZs (Tanglin).
The company's annual report for FY2016 says it has 1,607 Cafe Coffee Day (CCD) outlets across 231 Indian cities and 18 CCD stores abroad owned by Coffee Day Global Ltd. The coffee business for the company also comprises vending business and retailing of coffee products.
CDEL also has a stake in IT software services company MindTree.
The BSE Sensex was trading 40 points higher at 27,566 while the NSE Nifty was up 15 points at 8,529.
Top Sensex gainers were Tata Steel, ICICI Bank and GAIL (India). Stocks that hit new 52-week high included Vedanta, MMTC, Srei Infrastructure and Himatsingka Seide.