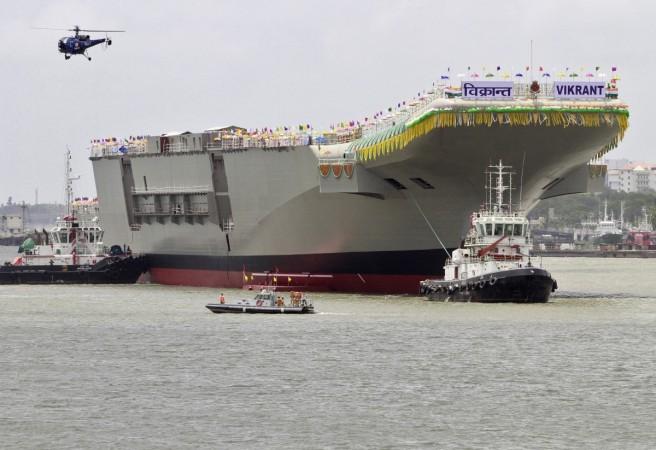 Cochin Shipyard Ltd. is reportedly in preliminary-level discussions to acquire a controlling stake in debt-laden ABG Shipyard Ltd.
Noida online ponzi scam: Operators dupe 6.5 lakh investors of Rs 3,700 crore
Another contender Shapoorji Pallonji and Co. Ltd., which was also in the race to buy a stake in ABG Shipyard, has apparently backed out of the discussions, the Mint reported, citing "two people close to the development."
State-run Cochin Shipyard operates in building platform supply vessels and double-hulled oil tankers. Presently, the company is building the first range of indigenous aircraft carriers for the Indian Navy, the Vikrant-class aircraft carriers.
Cochin Shipyard competes with ABG Shipyard, Bharati Defence, Reliance Defence Engineering and L&T Shipbuilding Ltd.
A fall in freight rates and an industry slump following the 2008 financial crisis resulted in huge debt pile up on the books of ABG Shipyard, in which lenders hold a 50.46 percent stake. For the quarter ended March 31, 2016, the Ahmedabad-based shipbuilding company had posted a loss of Rs 1,710 crore and had an outstanding debt of Rs 16,000 crore.
During the financial year 2013-14, ABG Shipyard had undertaken a debt restructuring exercise under the CDR mechanism. It also disclosed in its last annual report filed with the BSE that the company planned to raise capital by issue of further securities, including but not limited to convertible bonds, preference shares, equity shares and other securities up to Rs. 2,000 crore.
Sources told the Mint that a controlling stake in the troubled shipyard may be valued at Rs 400-500 crore.
A majority of lenders have decided to declare the company as a "failed exit" from the CDR cell, even though finding a strategic partner continues. This essentially means the restructuring did not work and the lenders may explore other recovery options, including winding up the company or selling it.
Meanwhile, as part of its expansion, Cochin Shipyard is planning a new dry dock to build very large ships like capesize bulk carriers, general cargo ships, aframax and suezmax tankers, and LNG carriers.
On Monday, shares of ABG Shipyard traded at Rs 28.55, up 2.51 per cent from their previous close.