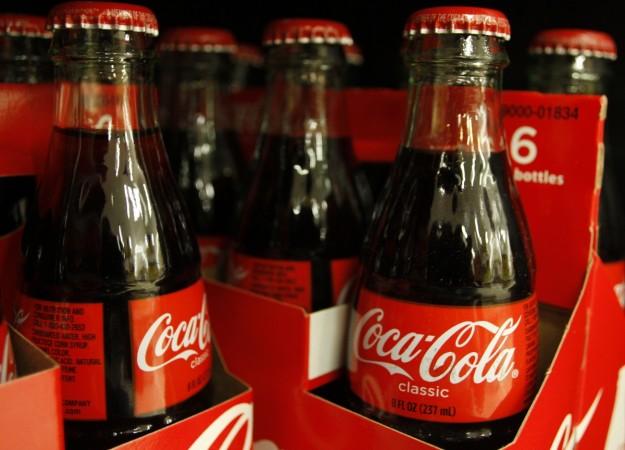 Beverage-maker Coca-Cola is reportedly planning to sell its bottling units in India for $1 billion (Rs 6,866 crore), as part of its global policy to concentrate on brands, marketing and strategy.
"Coca-Cola plans to start talks with large industrial houses for the potential divestment. The deal could take 12-18 months to close," sources familiar with the matter told The Economic Times.
Coca-Cola India's bottling unit Hindustan Coca Cola Beverages (HCCB) currently runs 24 plants across the country. The company makes soft drinks such as Coca-Cola, Thumbs Up, Fanta, Limca, Sprite and Maaza.
Earlier this month, a PTI report said that HCCB had suspended operations at three of its bottling units, as it saw its operations as "economically unviable" in the long term.
However, a Coca-Cola spokesperson said that strategies followed in other countries "needn't necessarily" be applicable to the company's operations globally.
"We have recently announced accelerated bottling refranchising efforts in North America and China, similar to other initiatives underway in Europe and Africa," the person told the daily. "These announcements occurred independent of any other geography and we will not comment on market rumours or speculations."
"We are significantly accelerating the pace and scale of our refranchising plans," Coca-Cola Chief Executive Muhtar Kent said Feb 9.
Meanwhile, the company's India unit is satisfied with the current framework for operations.
"Our current bottling structure of a company-owned bottler and 13 other franchisee bottlers has been working very well," the spokesperson said.
"Together, we have built a strong foundation for our businesses in India. Our bottling system is investing in innovation, infrastructure, technical capabilities, talent acquisition and business expansion. We are together focused on being a world-class marketing, manufacturing and sales organisation," the person added.
HCCB's operating revenue increased 14 percent to Rs 7,859 crore in the last fiscal year ending March 2015, while its net profit rose 23 percent, according to a filing with Registrar of Companies (RoC).