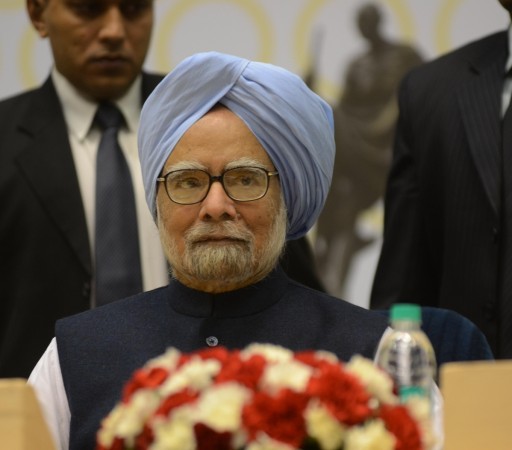 Former Minister of State for Coal Dasari Narayan Rao, who is an accused in a Coalgate case, on Tuesday raiterated that the decisions to allocate Jharkhand's Amarkonda Murgadangal coal blocks were taken by the then prime minister Manmohan Singh who headed the coal ministry that time.
Rao's reaction came after he appeared before a special court in Delhi in connection with a Coal scam case. Congress leader and industrialist Naveen Jindal and other accused also appeared before the court.
"I was only the minister of state. All powers for allocating coal blocks are of the coal minister and the then coal minister was Manmohan Singh. All the decisions were taken by the then prime minister Singh," PTI quoted Rao as telling reporters outside the Patiala House court.
Earlier on 22 May also Rao had told the court that the decisions on allocations were taken by the office of former prime minister Singh as he headed the coal ministry then and he was only his deputy in the ministry.
Rao, Jindal, former Jharkhand chief minister Madhu Koda and many others are accused in the case related to alleged irregularities in allocation of Amarkonda Murgadangal coal block to two Jindal group companies -- Jindal Steel and Power Ltd (JSPL) and Gagan Sponge Iron Pvt Ltd (GSIPL).
Court asks CBI to supply deficient documents to accused
Meanwhile, the special court on Tuesday directed the Central Bureau of Investigation (CBI) to supply deficient copies of documents filed by it to the accused, including Naveen Jindal, along with the charge-sheet filed in the Amarkonda Murgadangal coal block case.
The courts's direction came after Jindal and some other accused informed it that they have carried out a partial scrutiny of documents supplied to them by the CBI and some of the documents were either missing or were not legible.
"It has been stated that a partial scrutiny of documents have been carried out. Some of the accused say that some documents are deficient. The investigating officer (IO) is directed to supply the said deficient copies to the accused... The counsel appearing for the accused seeks some time to carry out further scrutiny of documents. Accordingly put up for scrutiny of documents on July 13," PTI reported quoting special CBI Judge Bharat Parashar.