Get ready for a weekend of sun, dance and music at the Coachella Valley! Coachella 2017 returns with a bang as Kendrick Lamar, Lady Gaga and Radiohead headline the music fest this year. While the festival promises two colourful weekends, Coachella also gives an opportunity for attendees to hang out with celebrities attending the event.
The festival weekend includes an array of parties attended by A-list celebrities. How about a brunch date with a Victoria Secret supermodel or a chance to have Kendall and Kylie Jenner join you for drinks?
Also Read: Here's the schedule, camping details and other Coachella information you need to know!
People magazine and The Hollywood Reporter have listed out all the parties that you could attend to spot your favourite celebrity. Here's the list:
Friday, April 14:
The Hyde Away: Organised by Republic Records at a private house in the desert, the party, presented by Hudson, will see guests jamming to the tunes of Justine Skye, Hailee Steinfeld and Post Malone, with delicious dinner and cocktails.
Funboy x Smashbox Float Into the Desert party: An afternoon party featuring DJ Yasmin and "floato-ops" with custom Funboy Metallic Lip Floats. Chill in the sun to some good music and fun. Starting from 2pm, the party ends at sunset.
Victoria Secret's Angel Oasis: Spend a day with Victoria's Secret Angels as Alessandra Ambrosio, Jasmine Tookes, Josephine Skriver, Martha Hunt and Romee Strijd take over a private location for this year's Angel Oasis party. Beginning at 1 pm, the party allows you to enjoy the sunset with the divas until it ends at 6pm.
Revolve Hosts #HotelRevolve in Partnership with Billboard: Fashion meets music as Billboard joins hands with #HotelRevolve at the Arrive Hotel in Palm Springs to host an epic party during all the three days of the fest. From pop-up shops to drinks and food, there's everything you will need for a memorable Coachella experience.
Galore x Grinder Queens of the Desert bash: A party you will remember for a lifetime, the Galore x Grinder Queens of the Desert bash will not only let you sway to the music of Jordyn Woods, you can also spot one of the Kardashians at the gig, given that Woods is Kylie Jenner's BFF. That's not it. With just a hop, skip and jump, you can groove to the tunes of Jenner's fiancée Kaitlynn Carter's party Desert Oasis by FORAY sponsored by L'Oreal and boohoo. The party will be hosted by actress-model Emily Ratajkowski.
Saturday, April 15:
Congratulations! You have dragged yourself out of the bed after the first day. And if you are looking at events you can go party hopping to for the day, here's your list:
The Hyde Away continues its party onto Day 2 as it hosts DJ sets from Joe Jones and Giorgio Moroder as well as food by Umami Burger at the poolside.
Revolve Festival and Desert Night: #RevolveFestival has put together a series of special guests, interviews and performances for attendees. Previous, The Hollywood Reporter writes, Revolve's Coachella parties include A$AP Rocky, A$AP Ferg, Kendall and Kylie Jenner, Alessandra Ambrosio and more.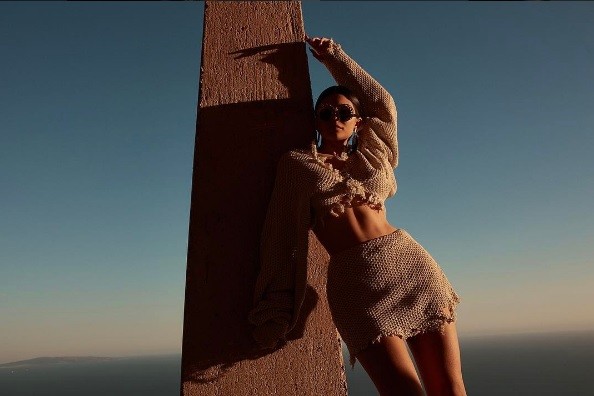 Winter Bumbleland: Bumble has collaborated with the sexy Kendall and Kylie Jenner to host the social discovery app's Winter Bumbleland event. The two-day event will be themed Aspen Chic meets Desert Heat with décor revolving around an ice bar, a glacier pool, a snow angel garden and winter tubing.
Interscope Records BBQ: Interscope Records will launch their Electric Sky Wine, which will be flowing at Neon Carnival as well at Coachella's first weekend. A poolside backyard BBQ party is scheduled to take place on Saturday.
The Levi's Brand Presents Neon Carnival with Tequila Don Julio: Get the gossip first hand at Levi's legendary Neon Carnival. If you remember, last year's guests Rihanna and Leonardo DiCaprio were caught mingling with each other. This year the party returns for some post-festival fun. The after party begins at 10 pm, and will go on till 4 in the morning.
Sunday, April 16:
Make the best of the last day of the first weekend at Coachella with these parties:
Winter Bumbleland will go on to host its second day of festivities as the party will be hosted by Ashley Graham.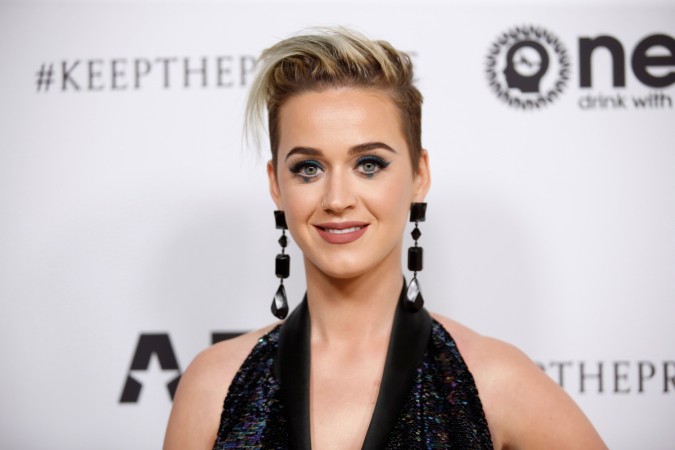 Katy Perry's Easter Brunch: What better way to celebrate Easter than brunch with Katy Perry! The Teenage Dream singer is organising a "recovery" brunch, packed with vitamin elixirs, an oxygen bar and reflexology massages to help cure your hangover.
Topshop and Topman's Retreat
Unwind at the Topshop and Topman's retreat taking place at the Korakia Hotel. Starting with a yoga session, followed by brunch, massages, facials and meditation sessions, the retreat will leave you asking for more pampering!