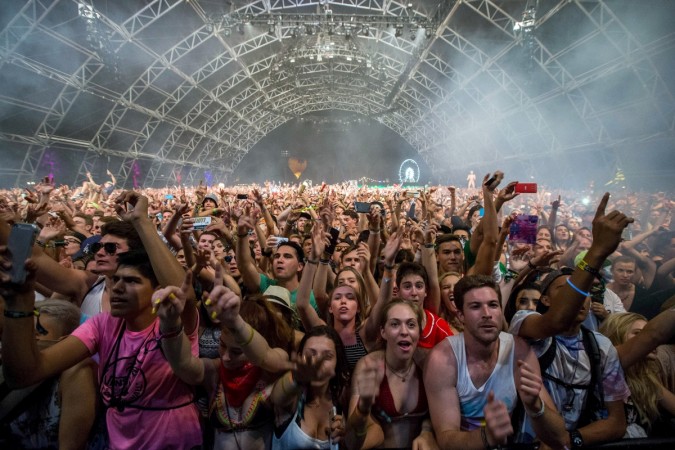 Starting April 14, the biggest names in the music industry will mark their attendance at Coachella 2017. Taking place in Coachella Valley at Empire Polo Club, Indio, California, this year Lady Gaga, Kendrick Lamar and Radiohead will be headlining the music fest. Apart from the trio, there are a number of artists that will be playing at the event.
Also Read: Coachella 2017 parties: Hollywood A-lister parties you HAVE to attend at the music fest
Musicians like The Head and the Heart, DJ Snake, Martin Garrix and Downtown Boys, Lorde, Marshmello, DJ Khaled, Twin Peaks and Sasha will be seen giving power-packed performances at the fest. While attendees will watch the magic come to life at the venue, Coachella is recreating the experience in your living room for those who missed out on a ticket.
Instead of surfing through sweaty crowds, Coachella is going to let you sit back on your favourite couch and enjoy the valley view.
Following the full schedule of the first Coachella 2017 weekend, here's where you can catch the action and concerts live from home:
Coachella 2017 can be watched live on YouTube. All you need to do is log into the video streaming website and head to Coachella's official YouTube account. (https://www.youtube.com/channel/UCHF66aWLOxBW4l6VkSrS3cQ)
The full streaming schedule is as follows: