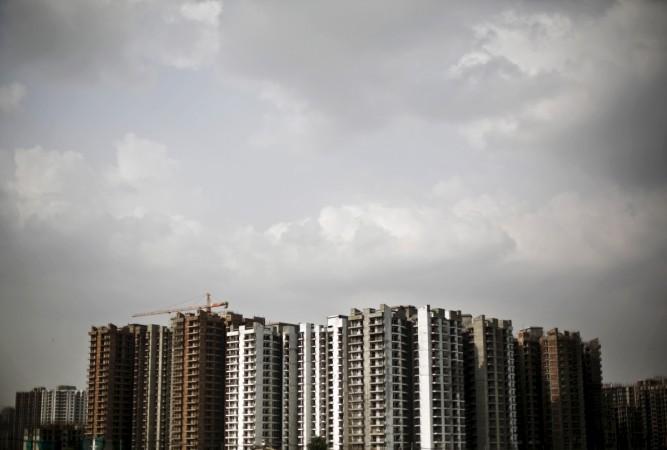 Concerned over weak and uncertain revenue outlook going ahead in the wake of sheer marginal cost-based lending rate (MCLR) cuts, leading brokerages Morgan Stanley and Credit Suisse have downgraded LIC Housing Finance stock.
Also read: Comparison of interest rates on deposits by senior citizens after PM Modi's speech
While Morgan Stanley slashed the target price by 20 percent to Rs 560 from Rs 700 for the stock downgrading it to equal weight from overweight, Credit Suisse also lowered its price target to Rs 620 from Rs 670 earlier while retaining the Outperform rating.
After State Bank of India on Monday sharply cut the MCLR to new borrowers by 90 bps to 8 percent, rest of the PSU and private sector banks followed the day after with similar rate cut announcements by first lowering the MCLR by 70-90 basis points and then tweaking rates for MCLR-linked other loans.
The housing loan portfolio of banks increased by 15.6 percent in the months to November 2016 while outstanding home loans remained at Rs 8,15,300 crore, according to the Reserve Bank of India data.
On Tuesday, Housing Finance Development Corporation (HDFC), India's largest housing finance company (HFC), cut retail home loan rates by 40-45 basis points and will offer a rate of 8.65 percent to women borrowers for home loans up to Rs 75 lakh, and 8.7 percent for other borrowers.
Indiabulls Housing Finance will also offer the same rates.
Probably indicating that the MCLR rate cut may not lead to increased profitability for the housing finance companies and there will be pressure to grow profitability, Morgan Stanley believes that going forward, banks will be aggressively pursuing loan takeovers and in that case, housing finance companies will have no place to hide.
"The one-time meaningful cut has raised the risk of higher prepayments/repricing pressures for HFCs and will weigh on NIM (net interest margin)," Morgan Stanley analysts Subramanian Iyer and Sumeet Kariwala wrote in a note to clients, as reported by BloombergQuint.
The brokerage has cut earnings per share (EPS) estimates for LIC Housing Finance by 1 percent for the current financial year. It also revised EPS lower by 16.5 and 22 percent for the next two financial years. Additionally, the home lender's net interest margin estimates are expected to take a hit of about 35 basis points over the next three financial years and the credit growth has been revised to 12 percent from 16 percent due to balance transfers and demonetisation.
Shares of LIC Housing Finance were trading 1.1 percent down at Rs 525.3 at 10.52 am on Wednesday, while HDFC was trading flat at Rs 1,216.
Other smaller mortgage lenders in the India housing segment are Repco Home Ltd, Gruh Finance Ltd and Can Fin Homes Ltd.