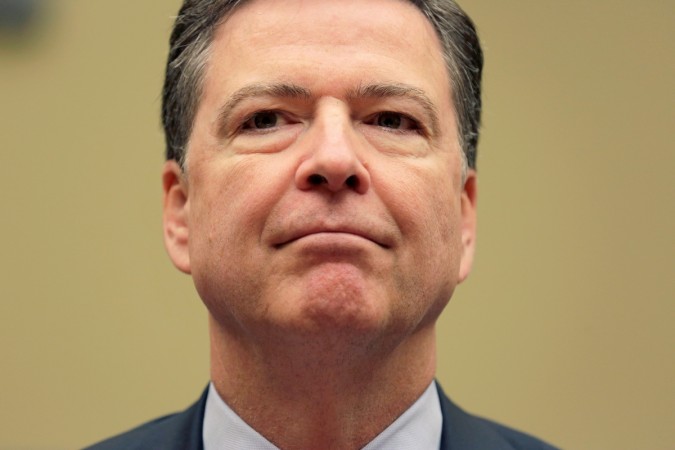 If James Comey's legacy was torn, it's now in tatters after CNBC reported that Comey recently argued the Federal Bureau of Investigation shouldn't join with other intelligence agencies in pointing out Russian interference in the US elections due to "election timing."
The news stands in contrast with his letter released last Friday announcing the FBI will be investigating additional emails related to the Clinton private server investigation.
"FBI Director James Comey argued privately that it was too close to Election Day for the United States government to name Russia as meddling in the US election and ultimately ensured that the FBI's name was not on the document that the US government put out," CNBC stated.
"Some government insiders are perplexed as to why Comey would have election timing concerns with the Russian disclosure, but not with the Huma Abedin email discovery disclosure he made Friday," it added.
A former FBI official told CNBC: "Comey agreed with the conclusion the intelligence community came to: 'A foreign power was trying to undermine the election. He believed it to be true, but was against putting it out before the election'. Comey's position was 'if it is said, it shouldn't come from the FBI, which as you'll recall it did not'."
Ultimately two major agencies (the Department of Homeland Security and The Office of the Director of National Intelligence) announced Russia's meddling earlier this month in a joint memo.
In Peacock Panache, Tim Peacock writes, "Of particular note, Comey's election timing explanation makes no sense without context as noting a foreign power's attempt to manipulate an election should be neither political nor influencing – the factors Comey cited when choosing to remain silent and allow other agencies to inform the public."
Adding context to the 'election timing' commentary does muddy the waters. Thus far the FBI has refused to respond to Reid's letter.
"Whether an abuse of power by a man who let his position go to his head or the act of a partisan attempting to sway an election, Comey's letter now stands side by side with another piece of intelligence that has the potential to end his career should it come out that the Russian manipulation story would affect the election as they had proof was to help or coordinate with Trump," Tim Peacock added.