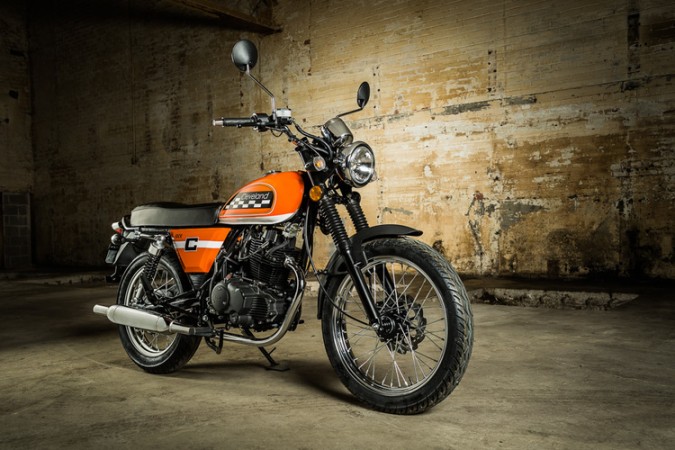 Cleveland CycleWerks (CCW), The American boutique motorcycle-maker based in Cleveland, Ohio is not a popular name in the two-wheeler industry. The company even lacks a rich history as it was set up in 2009 and its first motorcycle, a hardtail bobber called 'the Heist' debuted in February 2010. Despite being a newbie, CCW is aggressively expanding its territory across the world and India is their next stop.
CCW has set up its India office in Mumbai in association with Laish-Madison Motor Werks (LMMV) and has a fully integrated assembly facility in Pune. The company will launch two of its five models in India in its first year- Ace, a retro-classic commuter with a café-racer version as well and Misfit, a café-racer. The range is expected to grow with the FXR dual-purpose bike later.
Cleveland Ace
CCW sells the Ace range in three styles- standard, café racer and a scrambler version. The standard, café racer versions are India bound. The Ace standard has an unmistakable retro design, simple frame, low seat height and it is also lightweight. CCW claims the Ace is a great commuter and perfect for around town with daily highway jaunts.
Standard front forks with old-school fork gators, vented wavefront rotor with single-piston caliper and ergonomic rider position make the Ace Standard an ideal blend of modern styling with respect to past.
It draws power from an air-cooled 229.5cc single cylinder engine, producing 14.08bhp and 16.5Nm. The mill comes mated to a five-speed transmission and the bike weighs just 136kg. It can go up to 112kmph speed and has a 12-litre fuel tank.
Cleveland Misfit
Cleveland CycleWerks produced the 1st generation Misfit from 2010 to 2015 and was a bigger success. The company now produces the second generation of the Misfit and calls it a great sporty commuter. The motorcycle has a lot of characters of a café racer.
Compared to the first generation, CCW has tweaked the chassis to more forward wedge for a sportier ride. The gas tank is more chiselled with crisp styled lines. The knee indents on the tank are deeper and functional for knee down, deep cornering. The Café seat cover can be removed to reveal a flat passenger seat below.
The Misfit is powered by a 223cc single cylinder air cooled engine that develops 16.09bhp of power and 18Nm of torque mated to five-speed constant mesh transmission.