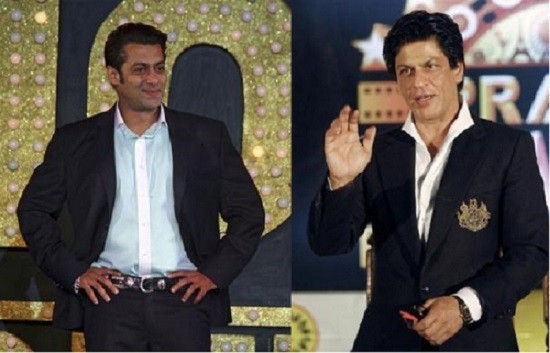 Eid may be a big day for Bollywood superstars Shah Rukh Khan and Salman Khan to release their films, but this Eid a religious decree has been issued against them.
A cleric in Meerut, Uttar Pradesh, on Friday issued a fatwa urging parents not to name their children after the two superstars of Bollywood - Shah Rukh and Salman.
Maulana Kari Shafiq-ur-Rehman, the cleric, while addressing people after Eid al-Fitr namaz in Meerut said that the actors take advantage of the festive day to rake in huge amount of money by releasing their films on Eid. He added that the actors never contribute anything for the betterment of the community.
The fatwa that was issued on Friday coincided with the release of SRK's much-talked-about film "Chennai Express" that created opening box office collection record. Salman earned big by releasing his films on Eid for the last three years, but Shah Rukh released his film this year during the festive season.
"The name of a person makes an impact on his personality and thinking. Therefore, I advise parents to choose their child's name for its meaning," the cleric told The Times of India over phone.
"The film celebrities were no role model. They thrive on the feelings and emotions of the people," he added.
However, a Sunni cleric said that although name makes a huge impact, the statement or decree could not be generalized.
"It is true that name makes an impact on a person but it cannot be a thumb rule. If someone called Ram commits a crime, it doesn't mean the importance of Ram would decrease for his followers," the cleric told TOI.