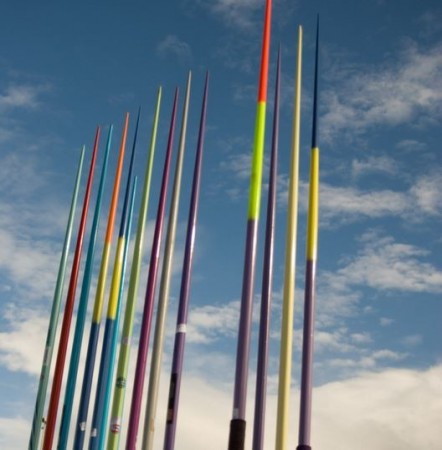 An 11-year-old boy in Delhi was critically injured on Tuesday afternoon after he was accidently struck in the head by a javelin.
The class six student of Sarvodaya Government School, South Delhi, suffered a serious head injury from a javelin thrown by a senior student during a practice session in the school. The boy has been identified as Roshan Lama and is admitted to the All-India Institute of Medical Sciences (AIIMS) in New Delhi.
Lama is currently in the Intensive Care Unit at AIIMS Neurosurgery department and is battling for life.
The incident occurred at around 4 pm during recess time when Lama was going back to his class along with his friends. Students of class XII were practising a game and a stray javelin accidently hit Lama's head.
"It was recess time and some students of Class XII were practicing throwing of javelin which hit Lama on his head near the left ear. The impact was so hard that the boy collapsed on the ground and started bleeding," police official said, according to Press Trust of India.
Lama was first taken to a nearby hospital, but doctors later referred to AIIMS. Doctors at AIIMS said that the boy had a fractured skull and had lost a lot of blood, according to The Times of India.
Apparently, Lama was hit while attempting to save his friend who was actually in the way of the javelin. The stray javelin pierced about two inches into Lama's head.
His father Suraj Lama blamed the school management for the incident and questioned the school management or allowing students to practice javelin throw during recess and without supervision.
"It is due to the careless attitude of the school authorities that the incident took place. The guilty officials should be prosecuted and we want a fair probe into the case," Suraj said.
A case under section 337 (Causing hurt by act endangering life or personal safety of other) of IPC has been registered. Police have also arrested the physical education teacher.