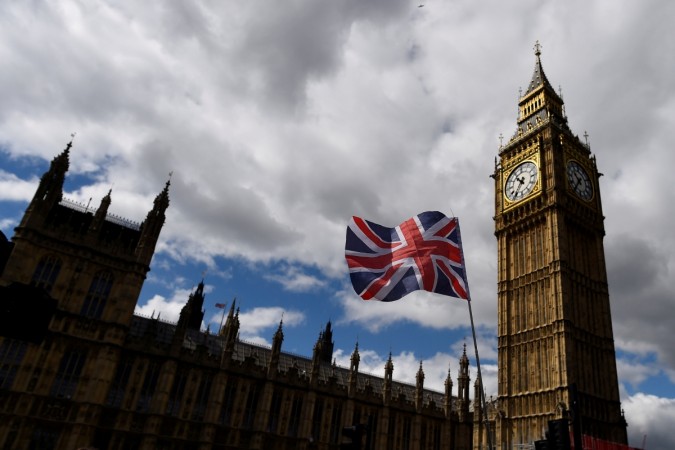 Clashes erupted outside the Indian High Commission in Central London as British Lord Nazir Ahmed, a pro-Pakistani peer, staged a 'black day' protest demanding Kashmir's independence.
The protests focused on the 'oppression in India' and further pushed for Khalistan which was, however, countered by the Indian and British groups in the English capital. The protests were apparently carried out the same day India celebrated its 69th Republic Day on January 26.
Referring to Nazir, Indian High Commission has called the clash a "desperate attempt by a disgraced politician", PTI reported. Nazir was earlier suspended from the Labour Party in an anti-semitic row in 2013
The Indians in the UK, to counter the Pakistan-backed protests, had staged a 'Chalo India House' demonstration outside the Indian High Commission in London. As both groups raised slogans at the same venue, it led to clashes.
As Scotland Yard guards prevented the scuffle from escalating, the Pakistan-origin lawmaker who was the chief architect of the protest led the people who were carrying banners that read "India Leave Kashmir: Free Kashmir", "Khalistan Zindabad" and "70 Years of Indian Brutality".
"I am here today to tell Lord Nazir that they are asking for independence for my state of J&K but I want freedom from Pakistan sponsored terrorism, ceasefire violations, and their proxy war," an Indian activist told ANI.
The Indian protestors blamed Lord Nazir for "mocking the British system by openly playing Pakistan's game." As per reports on the Hindu, Indian flags were torn and shredded as the protestors hurled anti-Indian slogans.
Lord Nazir has had a controversial political life in the past as he had been convicted of reckless driving and criticised for his anti-Semitic views that led to his ouster from the Labour Party. He has also been slammed for his perceived sympathy towards Islamic radicals, the news agency reported.
Lord Nazir spoke during an interview on what he thought about the protests outside the Indian High Commission.
However, Kiren Rijiju, Union Minister of State for Home Affairs, tweeted in support of the Indian diaspora that protested in London.
Salute to the Indian patriots in London. The miniscule fringe elements can't dent the spirit of India. We are all one from Arunachal Pradesh to Jammu & Kashmir, Nagaland to Rann of Kutch, Kanyakumari to Punjab. https://t.co/NYvXk4larj

— Kiren Rijiju (@KirenRijiju) January 27, 2018