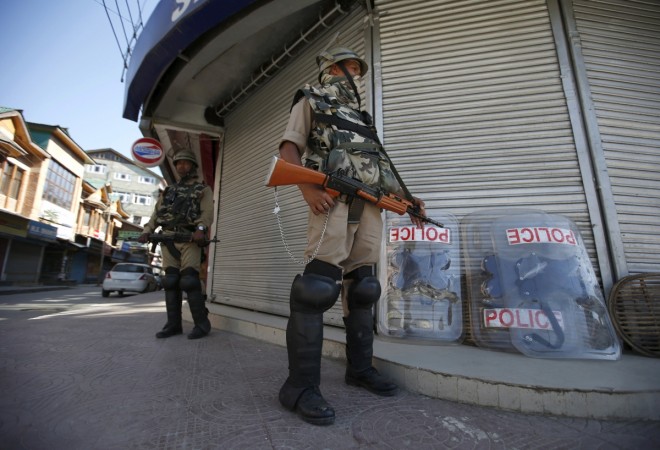 As India gears up to celebrate the 69th Republic Day on January 26, 2018, several states are getting ready for parades and festivities of different types. But the Jammu and Kashmir police are extra vigilant as it is being said that the parade in the state could be hit by an 18-year-old suicide bomber.
Kashmir IG, Munir Khan has alerted all the district police heads and explained that a woman, said to be from Yerwada, Pune, is in Srinagar and "may cause suicide bomb explosion near or inside the Republic Day parade venue."
"All are directed to please ensure that frisking of ladies at the (venues) is done meticulously and with utmost caution so as to thwart the designs of anti-national elements," reads the warning, according to the Press Trust of India.
While this had led to heightened alert in the valley, Director general of police S.P. Vaid tried to quell fears and said that this was just an input that they received and the forces are already making sure that there is high level of security in the state.
Several measures are already in place and security forces have been deployed at several locations across Srinagar. Vehicular movements are also being monitored and the entry of vehicles has been restricted in several important areas.
Security personnel are also carrying out frisking of people and thoroughly checking vehicles.
For this year's celebration, the venue in Jammu and Kashmir has been moved from Bakshi stadium to the cricket stadium at Church Lane in Srinagar, as the former is undergoing some construction work, reported Hindustan Times.
The state is already reeling under several terror related activities. Continuous exchange of fire has been reported between Indian and Pakistani troops in the last few days and on Wednesday CRPF personnel defused a pressure cooker IED near a railway station in Pampore.
"An IED fitted in a three-litre pressure cooker was detected by alert jawans of the force at Kandizal-Tangpora village near the railway station," PTI quoted a spokesman of the CRPF as saying.