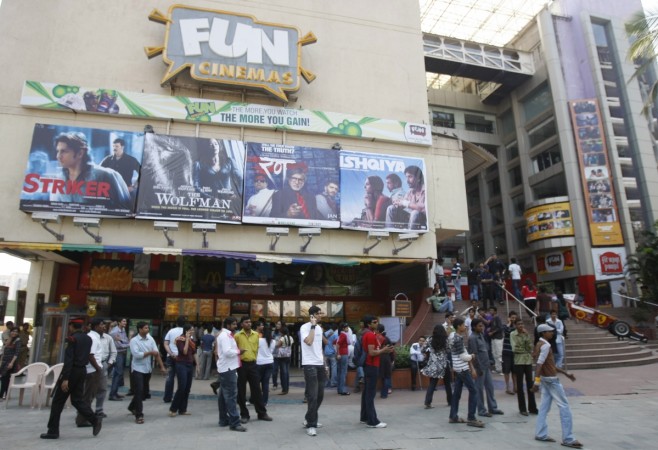 Cinepolis India is planning to increase its screen count to 400 by the end of 2017 as the Indian arm of Mexican multiplex chain Operadora Cinepolis SA de CV intends to spend about Rs. 400 crore to add 160 screens more by the end of the next year.
"We will invest Rs 400 crore to open 160 screens by December 2017 in India. India is the second largest market for Cinepolis after Mexico," PTI quoted Cinepolis India Managing Director Javier Sotomayor as saying.
"Our focus is to open screens in the list of 60 cities that we have identified. In the next six months, we will open screens in cities like Bengaluru, Pune, Guwahati, Hyderbad and Kolkata," he added.
Cinepolis India also plans to open new screens under the Fun Cinemas brand it acquired last January, the agency said.
Though the acquisition amount was not disclosed, the company claimed that the acquisition made it the third largest multiplex chain in India in terms of revenues, the BusinessLine reported in January 2015. At that time, Fun Cinemas was operating 83 screens across 24 properties in India.
PVR and Inox Leisure are the other prominent multiplex chains in India. While Delhi-based PVR had 519 screens spread across 113 locations in 46 Indian cities, after taking into account a three-screen multiplex it opened in Lucknow early this month, Inox Leisure had 393 screens across 55 cities as of September 2015, according to an update by brokerage Sharekhan.
Inox Leisure would reach a total screen count of over 550 over a period of 24 to 30 months, Sharekhan had then said in its note.
Cinepolis India, which was incorporated in 2007, opened its first screen in Amritsar in 2009. Globally, Operadora Cinepolis SA de CV operates in 13 countries.