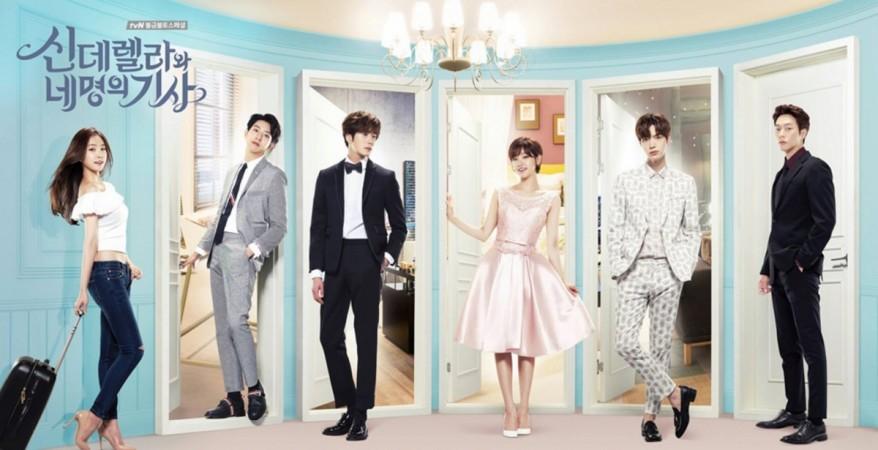 Cinderella and Four Knights fans are yet to get an official confirmation from tvN regarding the next instalment of the popular period drama, but speculations on season 2 have been rife for a while now.
The prime reason for the recent buzz is reportedly a post that popped up on the official Facebook page of the mini-series. The said post asked the followers if they were satisfied with the finale and several of them responded with a "No."
While many of the fans stated that the show had an abrupt ending, some of them even urged for a second season. The messages ranged from, "No..i need more story. How come it becomes 4 knights? I don't understand the story .you twist it and how about secretary lee? Season 2 please" to "definitely no! I'm not satisfied."
Meanwhile, lead cast members of Cinderella and Four Knights also shared their thoughts about the finale, which aired on October 1. While Lee Jung-shin stated that it was a memorable journey, Park So-dam expressed her dissatisfaction on the abrupt end.
"Cinderella and Four Knights, it's really the end. In the beginning of the year, I was drawn toward Ha Won, and wanted to embrace Ha Won warmly, but all of a sudden it's already the end... I learned so much, and shared so much with the production, so I was happy," wrote the actress on her official Instagram page.
Since onscreen Eun Ha-won seems optimistic about a new instalment, rumour mills on Cinderella and Four Knights season 2 are on an overdrive. But tvN is yet to make an official announcement regarding the next instalment of its popular drama.