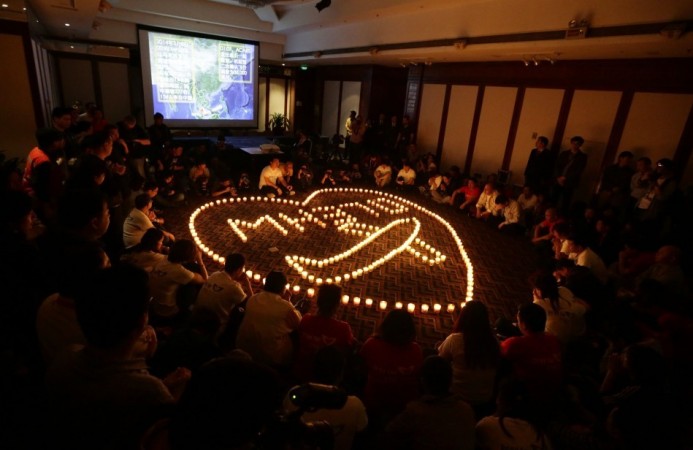 Former Malaysian Prime Minister Mahathir Mohamad has claimed that the missing Malaysia Airlines flight MH370 did not crash, and the current whereabouts of the plane is known to the CIA and the Boeing aircraft company.
The influential Malaysian leader has stated that the plane could have been switched onto autopilot remotely by the CIA, if the plane had been hijacked.
"The 'uninterruptible' autopilot would be activated - either by pilot, by on board sensors, or even remotely by radio or satellite links by government agencies like the Central Intelligence Agency, if terrorists attempt to gain control of the flight deck", the ex-PM wrote on his blog, citing sources.
"Clearly Boeing and certain agencies have the capacity to take over 'uninterruptible control' of commercial airliners of which MH370 B777 is one. Can it not be that the pilot of MH370 lost control of their aircraft after someone directly or remotely activated the equipment for seizure of control of the aircraft.
"It is a waste of time and money to look for debris or oil slick or to listen for "pings" from the black box. This is most likely not an ordinary crash after fuel was exhausted. The plane is somewhere, maybe without MAS markings," he added.
The influential Malaysian dignitary also asserted that airplanes do not just disappear.
"Certainly not these days with all the powerful communication systems, radio and satellite tracking and filmless cameras which operate almost indefinitely and possess huge storage capacities," he stressed.
Mahathir, 88, who was Malaysia's Prime Minister between 1981 and 2003, further stated that he could not imagine that "the pilots made a soft landing in rough seas and then quietly went down with the aircraft".
"Someone is hiding something. It is not fair that MAS and Malaysia should take the blame," he pointed out, adding: "For some reason the media will not print anything that involves Boeing or the CIA. I hope my reader ill read this."
Mahathir is not the first to theorize that the US could have had a hand in the bizarre disappearance of MH370. John Chuckman, a former oil company executive-turned-author earlier suggested that America could have shot down MH370, and is now possibly trying to cover it up.
The latest claims by the former Malaysia Prime Minister also come less than a month after the Malaysia-based international team, searching for the possible debris of the missing flight, conceded that the plane might not really have crashed, after a tedious search in the southern Indian Ocean yielded no results whatsoever.
MH370 mysteriously vanished from the civilian radar while flying between Kuala Lumpur and Beijing on 8 March with 239 people onboard, a story that has bewildered experts and public for more than two months. The event prompted widespread theories explaining the uncanny happening, with many even saying that the plane could have been abducted by aliens.