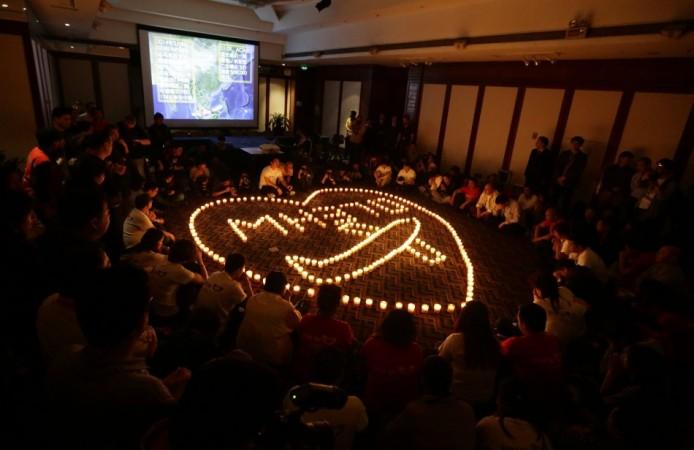 It is still not clear on what exactly happened to the missing Malaysian Airlines flight MH370, more than 45 days after it mysteriously disappeared into thin air, but there is no respite to the number of theories coming up to explain the mystery.
(Read: System That Found Titanic to be Used for MH370 Search? Robot Mini-Sub Dubbed Useless)
While the uncertainty about finding out what went wrong or how the plane exactly disappeared has given rise to numerous conspiracy theories in the last few weeks, the latest one doing the rounds is getting much attention from internet users.
John Chuckman, a former oil company executive turned author has suggested America could have shot down MH370, and is now possibly trying to cover it up. As bizarre and unlikely it might sound, some feel the theory can neither be substantiated nor totally negated, given the total blackout of knowledge we seem to be suffering from regarding this extraordinary case. Hence, as fanciful and straight-out-from-a-suspense-thriller-novel it might sound to be, it deserves a cursory look, just as the other theories did, including the one involving aliens.
(Read: MH370 Did Not Crash? Investigation Team Now Says Plane Possibly Landed Somewhere Else Instead of Ending in Ocean)
"Could it be that the United States shot down Flight MH370, either accidentally or deliberately, and now wants to keep it secret?" writes Chuckman in Opednews.com. "The possibility of recovery of the full wreckage, even if its location were found, from 4 miles under the sea amongst underwater mountains is extremely remote at best, so the United States can remain confident that physical evidence will never emerge.
"There would be nothing unprecedented in such an act: on at least 3 occasions, regrettably, America's military has shot down civilian airliners, only admitting eventually to the one they could not hide."
Chuckman cites four examples of how Americans had shot down flights in the past. Iran Air Flight 655 was shot down by USS Vincennes in Iranian waters during the Iraq-Iran War (1988), killing 290 people, and the US never admitted to doing it, he says. In the second instance, there appeared to be no motive for bombing Pan Am Flight 103, killing 259 people and 11 on the ground, later the same year by unknown people.
Third, the writer claims that TWA Flight 800 over the East Coast of the United States was most probably a victim of a shipboard American anti-aircraft missile being accidentally released. He also goes on to say that the fourth hijacked plane of 9/11, United Flight 93, that crashed over Pennsylvania was most certainly shot down by an air-to-air missile from a fighter plane.
It is still unknown why flight MH370 suddenly turned off its communications, changed its course dramatically and flew low. Yet, it is extremely unlikely that America's military intelligence eyes would have really missed the plane. This is especially because the new path of the plane appeared to be possibly targeting Diego Garcia as the destination - the place which is kept top secret.
MH370 mysteriously vanished midair from the civilian radar while flying between Kuala Lumpur and Beijing on 8 March with 239 people onboard. A six-week search over the southern Indian Ocean, where experts believe the plane possibly crashed, is yet to yield any tangible results even as the Malaysian government has been criticized by the passenger's family members of hiding some information from them.
(Also Read: MH370 Did Not Crash? Investigation Team Now Says Plane Possibly Landed Somewhere Else Instead of Ending in Ocean)
(System That Found Titanic to be Used for MH370 Search? Robot Mini-Sub Dubbed Useless)
(Ed: VP)