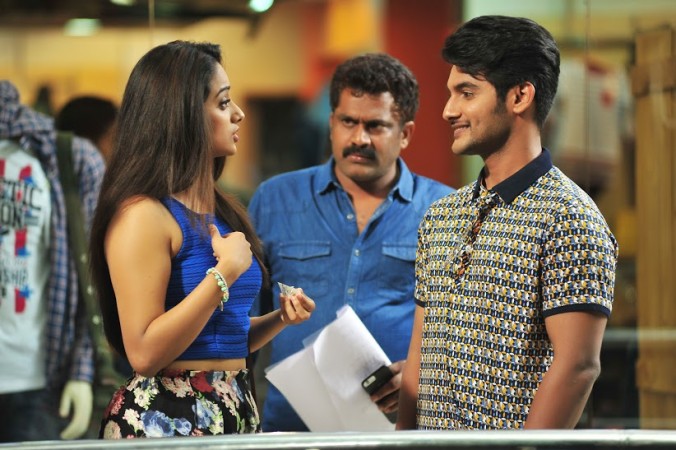 Director Veerabhadram Chowdary's latest venture "Chuttalabbayi" (also spelled "Chuttalabbai") has collected over Rs. 15 crore at the box office in three weeks to become the highest earner for actor Aadi.
Talking to International Business Times India, Veerabhadram expressed his excitement over the huge success of "Chuttalabbayi." "The film did fantastic business at the box office in the first two weeks. Despite clashing with 'Janatha Garage,' the movie fared well at the ticket counters. It has continued to do well in over 200 screens in the fourth week," he told IBTimes India.
"I'm happy that Chuttalabbayi has struck a chord with the audience to become one of the big Tollywood money spinners of the year. Both the producers and distributors are delighted over its wonderful performances at the box office. The movie has become a big break for me as well as actor Aadi," Veerabhadram added.
Aadi's recent releases "Rough" and "Garam" had failed to live up to expectations at the ticket counters. Veerabhadram also took a sabbatical after his last venture "Bhai" bombed at the box office. Both the actor and director, who were desperate to get a big break, did not leave any stone unturned to make "Chuttalabbayi" a big success at the box office.
"Chuttalabbayi" is a small budget movie produced by Ram Talluri and Venkatesh Talari under the banner SRT Entertainments. Before its release, the promos of the film had generated lot of curiosity about the film. The movie fetched over Rs 8 crore from the sale of its theatrical and satellite rights.
Released in over 500 screens on Aug. 19, the Aadi and Namitha Pramod starrer opened to good response and was rock-steady at ticket counters in the following days. "Chuttalabbayi" has collected Rs 15 crore gross at the worldwide box office in three weeks and earned Rs. 10 crore for its distributors in 21 days.