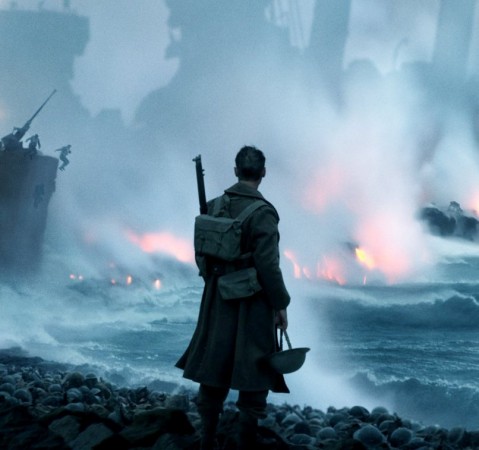 Director Christopher Nolan displayed an exclusive footage of his upcoming movie, Dunkirk, at CinemaCon. And, it is said to have received event's biggest standing ovation. The epic war film will be released in theatres on July 21, 2017.
Also read: Christopher Nolan's Dunkirk: 4 things we learned from the first trailer of the epic war film
Nolan took to stage to introduce the new footage from his World War II epic Dunkirk. The film features Tom Hardy, Cillian Murphy, Kenneth Branagh and Oscar Awards winner Mark Rylance. Nolan's war drama is also a debut movie of One Direction star Harry Styles and Fionn Whitehead.
"This is a story that needs to carry you through the suspenseful situation, and make you feel like you are there, and the only way to do that is through theatrical distribution," Nolan told the audience, according to Variety. "I am depending and relying on all of you to try to present this film in the best way possible."
Dunkirk, the World War II film, tells the story of Operation Dynamo, the infamous Dunkirk evacuation of 1940, in which more than 300,000 Allied soldiers were rescued in little more than a week after German forces invaded France.
The interstellar director also said, "Dunkirk and the legend of it is something that British people grow up with – it's in our DNA. The idea of taking this paradoxical situation and putting it on the big screen – it's something that's been close to my heart for some time, it's something I didn't think I was ready to do."
"I wanted to tell the story in the most visceral way possible, I wanted to take that audience and put them on that beach."
Meanwhile, Twitter has been flooded with the reactions of exhibitors who were present at the CinemaCon. We have given some of the tweets below.
Christopher Nolan presented a shortened version of the Dunkirk IMAX sequence. Still intense. #cinemacon

— Peter Sciretta (@slashfilm) March 30, 2017