Christopher Nolan's latest World War II epic drama Dunkirk made its way to the theatre last Friday on July, 21. And, the film ruled both the domestic and international box office over the weekend.
Also read: Dunkirk soars high with $51mn US box office collection
Based on 1940's notorious Dunkirk evacuation, the action drama collected $50.5 million at the US box office from 3,720 locations. On its opening day, it earned $19.8 million at the domestic box office along with $5.5 million from Thursday night previews
Dunkirk's international box office collection brought in a total of $55.4 million on 10,775 screens in 46 overseas markets. Hence, as per Box Office Mojo, the movie's total worldwide collection remains $105.9 million through Sunday.
The movie did some groundbreaking business in its overseas territories including countries like the United Kingdom, Korea, France and Australia.
Dunkirk has had a phenomenal business in France as the movie first opened in the country ahead of its worldwide theatrical release. Also, Imax has a major impact on it as director Nolan shot the three-quarters of the movie with IMAX large format film cameras (70 mm) for a brilliant viewing experience.
The movie has now earned $19 million from 634 Imax screens in 44 overseas markets while it grossed $11.2 million from 402 Imax screens in the US.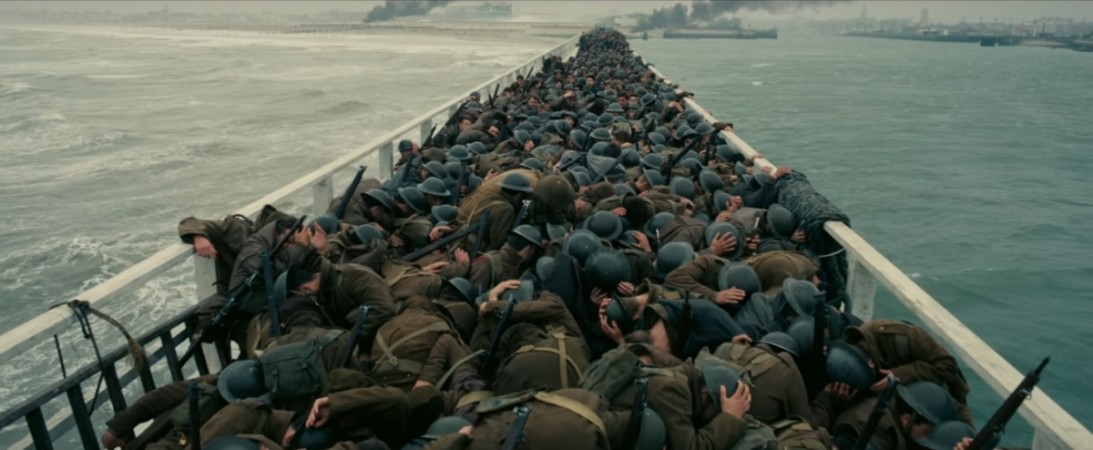 "We did exceptionally well. Christopher Nolan created it for Imax and filmed it for Imax. He is the most prepared professional that we've ever worked with, and the fact that he is also an artist is unusual," said Imax CEO Greg Foster.
Below is Dunkirk's country-wise box office collection:
| | | |
| --- | --- | --- |
| Country | Gross amount | No. of screens |
| UK | $12.4 million | 1,313 |
| Korea | $10.3 million | 1,252 |
| France | $4.9 million | 668 |
| Australia | $4.7 million | 535 |
He further added, "It's phenomenal to exceed expectations like this. I think the one-two punch of his vision and the Imax experience has shown to be irresistible to moviegoers."
Dunkirk, which features a stellar cast of Tom Hardy, Mark Rylance, Cillian Murphy, Harry Styles, revolves around the evacuation of nearly 3,00,000 British soldiers from the French harbour of Dunkirk after Nazi soldiers invaded the country.