Dunkirk director Christopher Nolan says Tom Hardy would be an ideal replacement of Daniel Craig for the next James Bond film. It is no secret that Tom Hardy is one of Nolan's favourite after their frequent collaboration in several films.
Also read: James Bond 25: Christopher Nolan may direct the movie; does that mean Tom Hardy will be the next 007?
Following Sam Mendes' (Spectre, Skyfall) departure, the director's chair remains empty and the Bond producer Barbara Broccoli is reportedly looking for a perfect filmmaker to take the role. And, Nolan recently admitted that he would consider directing a James Bond film only if it needs 'reinvention'.
As there is a lot of hullabaloo going on regarding who will be the next Bond. Will any new actor or Craig only be reprising his role? Given the circumstances, Nolan recently said in an interview with MTV's Happy Sad Podcast, "[Tom Hardy] He'd be amazing. He really would."
Nolan worked with the prolific English actor in three movies so far -- Inception (2010), The Dark Knight Rises (2012), and Dunkirk (2017). The Oscar-nominated actor can be an apt replacement of Daniel Craig to portray the British secret agent. Hardy is a superb combination of sheer hotness along with the mind-boggling prowess of acting and action.
The Dunkirk director has also admitted that he already had several meetings with the Bond producers Barbara Broccoli and Michael G. Wilson over the year.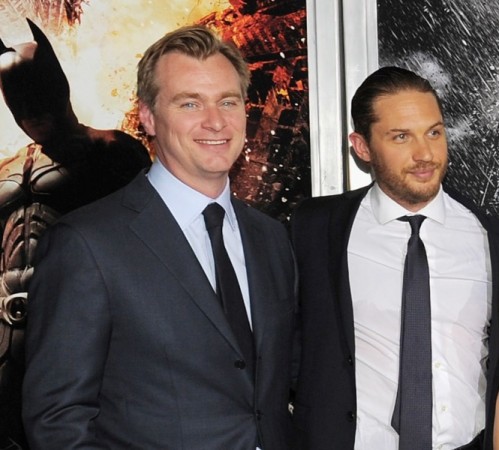 "I'd love to work with them at some point ... [but] I'd have to be needed," Nolan teased about the possibility of directing the next Bond movie. "I think they've got a really good thing going."
The 46-year-old director also discussed the success of his latest WWII flick Dunkirk during the podcast, which has garnered rave reviews from the critics across the world.
The Mad Max: Fury Road actor is now busy filming for the Spider-Man spin off Venom movie in which he is portraying the titular character, Eddie Brock aka Venom symbiote. The movie will open in theatres on October 5, 2018.
But a recent report by Daily Mirror claimed that Daniel Craig will reprise his role as 007 for one last time as Bond producer Barbara Broccoli is said to have confirmed the actor's return.