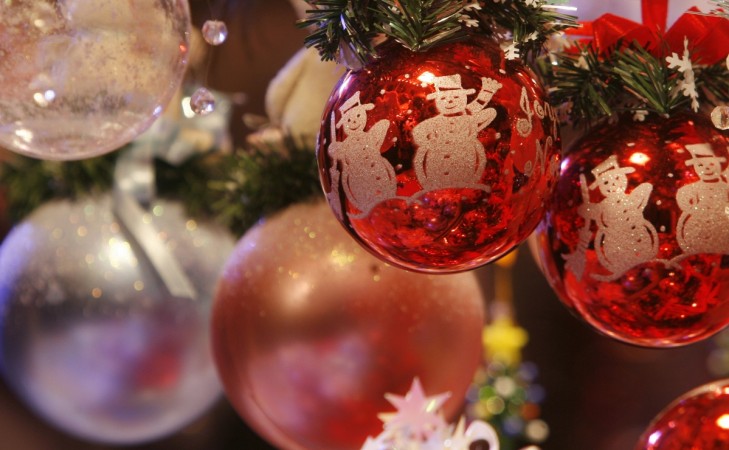 With Christmas around the corner and carol singers knocking the doors, the television is abuzz playing all the classic Christmas movies. However, with the season of jolly welcoming the holiday spirit, viewers also look forward to some interesting holiday ads that add a heart-warming touch to the season. Right from John Lewis' annual Christmas ad to the debut advertisement by Heathrow Airport, here are the most adorable and tear-jerking Christmas ads of 2016. Take a look:
M&S 2016 Christmas Ad:
After watching the new M&S Christmas ad, everyone will want to get their gifts delivered by Mrs Santa Claus. In the ad, Mrs Claus takes it upon her to deliver a last minute request by a young boy for his grumpy sister. To make sure the gift reaches on time, she flies in a helicopter, walks into the door and delivers the gift.
Heathrow Airport Ad:
Heathrow Airport's first ever commercial and they chose to snuggle into our hearts using teddy bears. The heart-warming ad shows two adorable elderly teddy bear flying back home for Christmas. The two stuffed teddy bears hold each others' hands as they find their way through the airport.
Waitrose Christmas Ad:
Keeping the homecoming theme this season, UK grocer Waitrose sends out the message of coming home for Christmas through a Robin. Flying across the seven seas, fighting through the snow, the robin reaches his destination to spend Christmas morning with family.
John Lewis Christmas Ad:
Every year, viewers wait to watch the John Lewis Christmas special advertisement. This year, the brand released the ad with a special hashtag, #Bustertheboxer. While the hashtag trended, a few viewers appreciated the creativity. Many viewers did not enjoy the advertisement claiming the absence of Father Christmas. What's your opinion on the ad? Watch the video below and let us know your opinions in the comments section.
Allegro's Christmas Ad:
An advertisement by a Polish brand, the heart-melting ad shows a senior citizen trying to learn English. Using books, audio aids and TV, he learns the basics of the language. But why is he learning it? Where is the Christmas touch to it? Watch it yourself here.
Did we miss out on any memorable Christmas ads? Let us know in the comments section below.