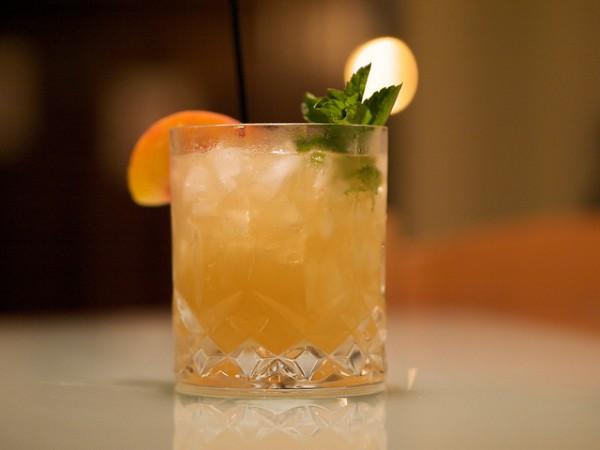 Christmas is the perfect time to eat, drink and make merry. Putting up the Christmas tree, buying and wrapping gifts for your loved ones, prepping ingredients for that warm and comforting plum cake, carolling and midnight mass (for believers), the charm of it is something that cannot really be put into words.
While eating and drinking with your family is all fun and games, preparing for those big parties and dinners is something that takes hours, no days, of planning.
So this year we have decided to dedicate all the time and energy to whipping up some sumptuous dishes and not waste much time on wondering what drinks will be the perfect accompaniment.
Hence, here are a few quick cocktail recipes that are not only easy, but will have your guests raving about your bartending skills.
What you need:
8-10 fresh mint leaves
Half a lime, cut into four wedges
Ice cubes
1 1/2 fluid ounces white rum
1/2 cup club soda
Sugar to taste
Place the mint leaves and lime wedges in a glass and muddle it to squeeze out the lime juice and mint flavours. Do not strain the mixture. Add sugar and fill the glass with ice. Pour the rum over the ice, and pour club soda. Stir and garnish with the remaining lime wedge.
Drinkware: Collins Glass
What you need:
3 oz Gin
½ oz Dry Vermouth
Green Olives
Pour gin and dry vermouth into a mixing glass with ice cubes. Stir well. Strain in chilled cocktail glass and garnish with olives.
Drinkware: Cocktail glass
Jamie Oliver's Winter sidecar
What you need:
Clementine juice
Cinnamon powder
50 ml cognac
30 ml martini bianco
Moisten the rim of the glass with a little clementine juice. Sprinkle cinnamon on a plate and invert the glass on it so that the rim is spiced. Shake the remaining juice, cognac and martini bianco in a shaker with ice and strain it into the glass.
Drinkware: Cocktail glass
2 oz tequila
4 oz orange juice
3/4 oz grenadine syrup
Ice
Mix tequila and orange juice. Add 1 cup ice, stir, and strain into the prepared glass. Slowly pour in grenadine and let it settle.
Drinkware: Collins Glass
What you need
Chilled champagne
Orange juice
Mix three parts of champagne to one part of orange juice.
Drinkware: Champagne flute
What you need
1.5 oz vodka
2 oz cranberry juice
2 oz pineapple juice
1 lime wedge
Ice
Combine cranberry juice, pineapple juice, vodka and ice in a glass. Garnish with a lime wedge.
Drinkware: Highball class
What you need
1.5 oz vodka/ gin
5 oz grapefruit juice
Ice
Salt
Moisten the rim of a glass with a little juice. Sprinkle salt on a plate and invert the glass so that the rim is salted. Pour vodka and grapefruit juice into the glass. Add ice and stir.
Drinkware: Highball glass