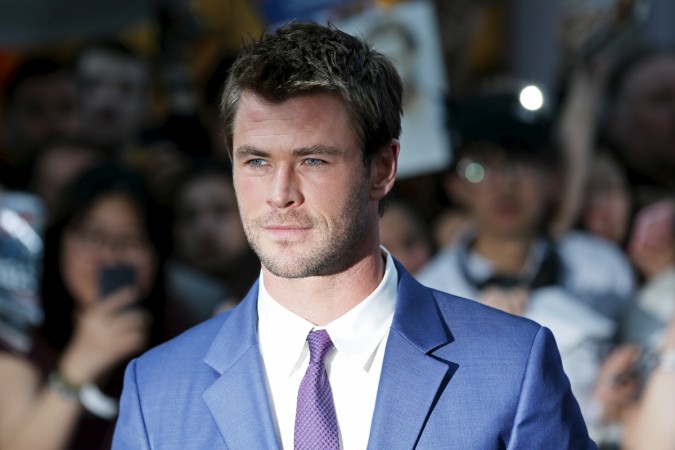 Just as Liam Hemsworth and Miley Cyrus' relationship seems to be going strong, the actor's brother, Chris' marriage to Elsa Pataky, 39, is rumoured to have pretty much broken down. According to recent reports, the Thor star's six-year marriage to the Spanish actress is on the rocks.
The couple isn't even spending time together anymore, a recent Women's Daily feature claims.
Although it's not yet clear what led to this, a source told the outlet that signs of a troubled marriage were visible in September, when Elsa took the kids, four-year-old India and the two-year-old twins, Tristan and Sasha, to Spain while Chris was shooting Thor in Australia.
The source added, "He's away again in November, so you might think Elsa would want to be there to spend every moment with him, not go away without him."
However, anyone who is a fan of Chris, 33, would know that the actor is a doting husband and a proud father.
The Avengers star had earlier told TV Week that he learns new things about his wife every week and falls in love with her all the more.
The couple hasn't issued a statement about their rumoured split. But Chris uploaded a picture of himself and Elsa, and captioned it: "Looking for a new wife according to @womansdayaus and other misleading outlets! Honey you still love me right?! @elsapatakyconfidential #thanksfortheheadsup"
Chris and Elsa met in 2010 when they were introduced by talent agent William Ward. The couple started dating soon after and tied the knot three months later.
When asked how Chris proposed to his wife, the actor said that they discussed marriage while on a vacation.
He told Good Morning Britain, "There probably should have been some planning but it all worked out. Honestly, we had both our families on holiday at the same time, just randomly, and we said this is a good opportunity with everyone together so we just did it."