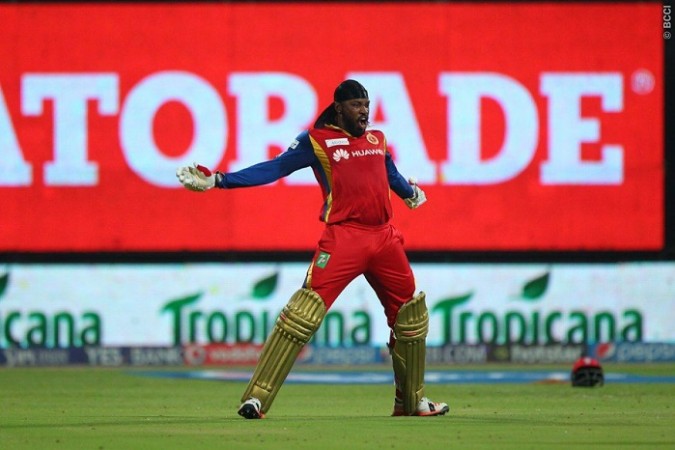 A number of international stars are expected to be part of the Pakistan Super League (PSL), which has been scheduled for February 2016 in Doha. Chris Gayle has agreed to participate in the mega event, which could also feature other members of the West Indian team, such as Kieron Pollard and Dwayne Bravo.
The organisers of the tournament were desperate to sign the West Indian, who will be one of the big international stars in the PSL.
"We are in direct contact with him now after we spent lot of time trying to trace him and I am happy to report that he has consented to be part of the PSL," PTI quoted head of PCB Executive committee, Najam Sethi as saying.
Chris Gayle, whose exploits with the bat in the T20 format is second to none, is one of the most popular players in the format. Not only does the West Indian cricketer bring his big scoring record to the tournament, but also adds tremendous entertainment value to the format.
Players such as Gayle attract fans to the stadium as well, which the organisers are going to bank upon. TV viewership also increases when Gayle is playing.
"Obviously top guns like Gayle are stars who attract fans," ESPN Cricinfo quoted Najam Sethi as saying.
"They lend commercial value, showbiz glitz and tournament credibility. They are also sources of inspiration and emulation for our budding players."
Though the competition is not expected to feature any Indian player, there will be plenty of interest with around 20-25 international stars expected to participate in the tournament. Teams should be eager to come and participate, as it will provide them good practice ahead of the T20 World Cup, which takes place in March in India.
The PCB is gradually building momentum for the T20 event and has roped in former Pakistani cricketers Wasim Akram and Ramiz Raza as brand ambassadors of the league.
However they received a major setback initially, as the UAE, not Doha, was their first-choice venue for the PSL. But with the venues in the UAE already booked for another T20 competition comprising retired cricketers – Masters Champions League – PCB agreed to organise the competition in Doha.