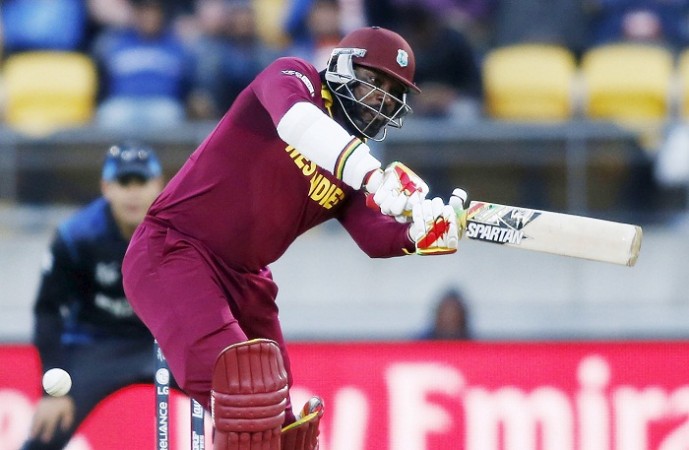 Despite the overwhelming criticism from all walks of life over Chris Gayle's sexist comments in an interview with Channel 10 reporter Mel McLaughlin, the West Indian batsman escaped a suspension, with Big Bash League side Melbourne Renegades only deciding to impose a fine.
Gayle was fined $10,000 by the Renegades for his far-from-acceptable comments to the journalist during an interview live on TV.
The Melbourne Renegades CEO Stuart Coventry said the fact that this was a "one-off" led to the team's decision to only fine Gayle, instead of giving him a suspension.
"We had a look at some history and precedents established in the past, the circumstance that was in place this time, and we think that this is a one-off scenario," Coventry said. "We looked at Chris' attitude over the last four or five weeks in the Big Bash and we think it has been outstanding. We've come up with a fine scenario."
While the one-off scenario might be an ideal situation for the Renegades, who need the left-hander's power at the top of the order, there were quite a few calls for a stiffer punishment, with several other female reporters insisting this was not the first time Gayle had crossed the line. According to ESPNCricinfo, Fox Sports reporter Neroli Meadows called Gayle a "repeat offender," while the left-hander also made a few unacceptable comments to a female reporter at a Caribbean Premier League press conference.
"Not that we've seen," was Coventry's response when asked if this was indeed Gayle's first such offence. "We've done a fair bit of history and research today and we do think it is a one-off.
"As explained this morning we think it's probably more of a cultural difference, why he said it, and it was done in jest, but it was inappropriate and we've taken this course of action."
Cricket Australia CEO James Sutherland, who was one among many to condemn Gayle's actions, insisted the West Indian will be walking a fine line from now, and any indiscretion will be punished.
"I reiterate my view that Chris got it badly wrong last night," Sutherland said. "We are working incredibly hard to ensure cricket is a sport for all Australians -- men and women, boys and girls -- and we just won't tolerate behaviour that undermines that ambition.
"The public's damning response to his comments demonstrate just what people expect of our elite cricketers. As the sanction has been imposed by his club, CA will not be laying a charge under our Code of Behaviour, but we will be formally putting Chris on notice that if anything like this happens again in the BBL, the consequences will be far more severe."