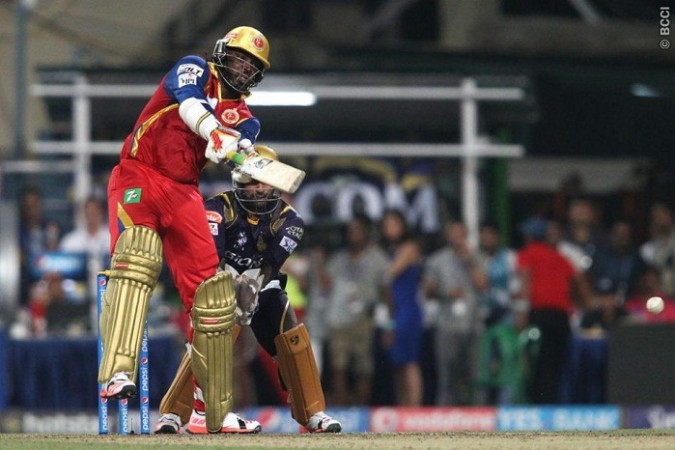 Indian cricketers have been rubbing shoulders with some top players around the world after the advent of the Indian Premier League, which Chris Gayle believes, is one of the main reasons for the rise of Indian cricket.
"Look at Indian cricket at the moment. They are dominating all forms of the game now and the reason is the IPL," Telegraph UK quoted Gayle as saying.
It will be wrong to turn a blind eye on Gayle's words, as India might have lost in the semi-finals of the 2015 ICC Cricket World Cup, but they remain second in ODI rankings and are ranked third in the ICC Test championship.
India's performance in the shortest format of the game is also worth mentioning, as they lie in second place as well.
Before the coming up of IPL, a number of domestic players' performance in the Ranji trophy and Duleep trophy would go unnoticed, but IPL has a wider reach and their performance is watched by people across the world.
And with the money that is in the offing, youngsters are given a chance to shine among the best in the business and wear Indian colours in the near future.
Likewise, the IPL has given opportunities to a number of Indian youngsters, who has grabbed onto the opportunity and sealed a berth in the Indian team as well. Ajinkya Rahane and Yusuf Pathan are two fine examples.
What makes IPL a special place for youngsters is the fact that they share the same dressing room as some senior cricketers of world cricket. For instance, just take the case of 17-year-old Royal Challengers Bangalore player Sarfaraz Ahmed, who came into the spotlight this IPL with his batting heroics. He has indeed benefited by playing alongside the likes of AB de Villiers, Virat Kohli and Gayle.
"The players touch shoulders with their international opponents. They share the same dressing rooms. They know what they are thinking. Then they become bolder performing for their countries. That is because of IPL and it is fantastic," added Gayle.
However, it is not only Indian cricketers, but also international players, who have benefited with the introduction of IPL.