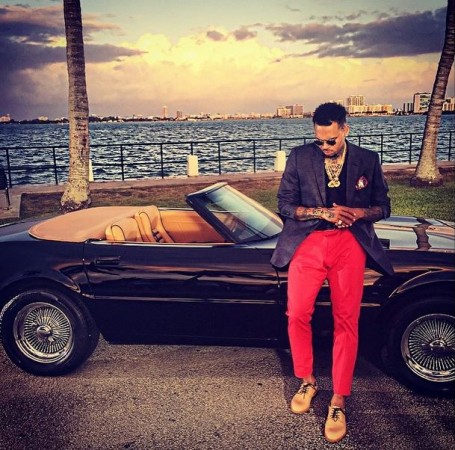 Chris Brown is on a spree to prove he is a changed man. The 'Loyal' singer poured his heart out in an emotional Instagram message in which he has written about his bad behaviour in the past and how he is mending his ways.
In his self-retrospection mode, the rapper has blamed his karma for his troubled actions. Or could it actually be an attempt to win back Karrueche Tran?
Breezy, who is embroiled in feuds, legal trouble and drama, admitted that he hasn't always liked the kind of man he has been.
In a lengthy confession that the singer uploaded on 28 May along with a photo of him kicking back on a beachside patio, Chris spoke about his predicament.
"I'm confuzed, I always thought I knew the concept of love. Fame and Money can get in the way of that. Most of my issues always deal with love and me being in my feelings. Not to mention me being a dog sometimes," he wrote.
The 26-year-old seems to have become aware that he has messed up his life and own it up.
"I can't speak for everyone but I can say that my actions contributed a lot to my karma. Being jealous and angry and controlling. There has been times where I looked in the mirror and hated the person I see," he confessed.
Chris went on to talk more about how he gets caught up in the negativities around him, but also sees the good in people. He even said at times, he loves others more than himself.
He ended his post by waving out a white flag and surrendering to life and all its blessings.
"I refuse to be petty and attention seeking. To know me is to love me. Good Bad UGLY! Sincerely, Konfuzed," he concluded.
It looks like the birth of his daughter Royalty has indeed helped Chris Brown change his ways for good.