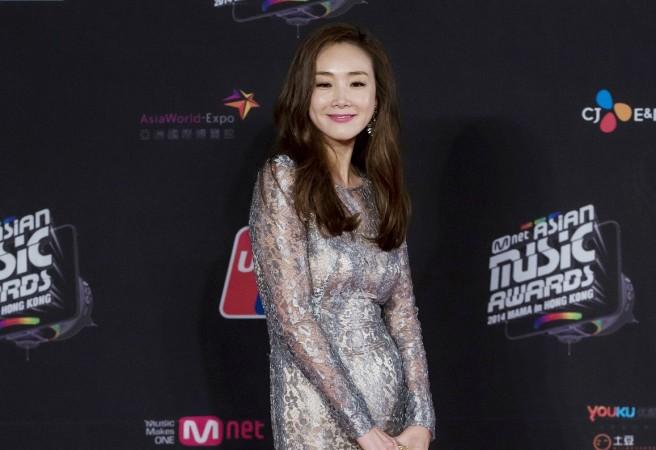 It isn't easy for public figures like celebrities to stay away from public glare, especially on special events like a wedding. But South Korean actress Choi Ji Woo has managed to keep the media at bay. She is so protective of her husband that she is not even willing to share his photo, at least for now.
The 42-year-old actress, who shot to fame with the popular television series Winter Sonata in 2002, surprised her fans Thursday, March 29, by announcing that she had married at a secret wedding ceremony.
However, she didn't reveal any detail of her husband – not even his name and profession. All we know is that he is a "non-celebrity", which is why the actress decided to keep the wedding a low-key affair.
Choi Ji Woo's agency YG Entertainment has released her wedding photos. She looks stunning in her white wedding dress but there's no picture of her husband. A man wearing a suit (probably Choi's husband) is seen in one of her photos but it didn't reveal his face. So, her man still remains a mystery.
According to South Korean media, the actress' wedding took place at a hotel in Seoul and was attended by the family members, relatives, and friends of the couple. She reportedly planned the wedding and only invited people close to them.
The actress personally chose and ordered her beautiful wedding dress from Ash Studio, according to Korean popular portal Nate.
YG Entertainment had earlier said that Choi Ji Woo tied the knot with a man, a non-celebrity who she had been dating for about a year.
Choi Ji Woo also announced her wedding to her fans in a hand-written letter.
"Today, March 29, is the day I promised a new beginning with my life partner. It was a private wedding ceremony with my family members and close relatives. I'll start a happy family with the one I love," she wrote.
Watch the video of actress Choi Ji-woo's wedding: