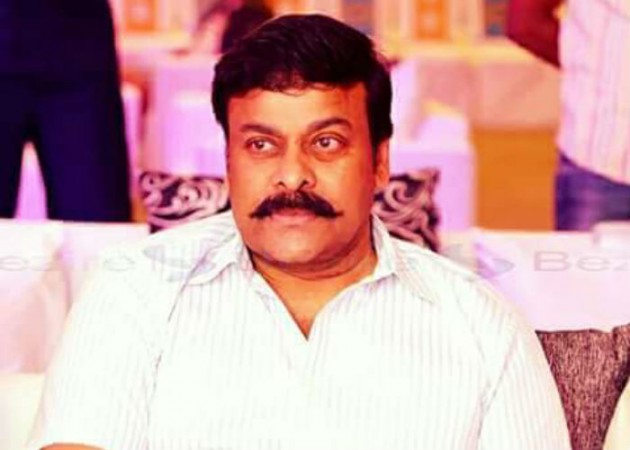 Megastar Chiranjeevi's family is reportedly in search of a good place for the wedding of his daughter Srija, who is gearing up to tie the knot with an NRI from Chitoor in March.
It was reported earlier Srija's second marriage would take place in March. But the latest news is the Mega family is yet to find suitable place for it. They wanted to hold this event in Udaipur and Jaipur, but they had to scrap their plans due to the hot whether in these areas.
"The Chiranjeevi family had considered Udaipur and Jaipur, but Ram Charan, Upasana and Chiranjeevi's elder daughter Susmitha visited these places and found them too hot," a source told Deccan Chronicle. "They are actually looking for cooler places," added the source.
Srija's marriage is set to be one of the biggest Tollywood family events, and will be attended by many film stars and politicians. India's leading event management agency Wizcraft, which was recently in news for organising IIFA Utsavam, will work behind the scenes for it.
"Wizcraft will take up this marriage event and they are coming up with a few options. The place will be decided in a few days of time," the newspaper quoted the source as saying.
The families of the bride and groom, who have known each other for a long time, started the wedding festivities last month. "The match was finalised a few days ago. It is with Srija's consent that her parents have agreed to this wedding, which will take place next month. Chiranjeevi's family had a small get-together Thursday (Feb. 11) at his residence to begin the celebration," a source told IANS.
Srija had eloped at the age of 19 with her college sweetheart Sirish Bharadwaj in 2007 and got married to him in Arya Samaj without the consent of their guardians. The couple has a daughter. After three years, she sued her in-laws saying they were torturing her for dowry. In 2011, she legally separated from Sirish. Since then, she has been living with her parents.