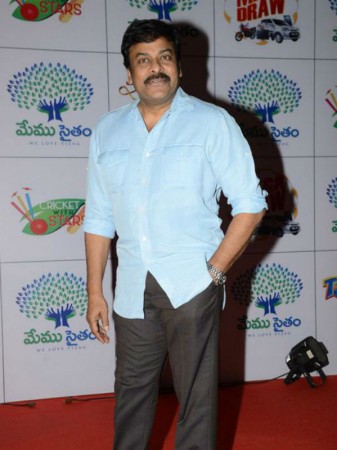 Megastar Chiranjeevi has reportedly checked in to a spa in Kerala and undergoing treatments such as Ayurvedic massage and rejuvenation therapy to tone down his body for his 150thmovie.
A lot has been written and spoken about Chiranjeevi's comeback film. Especially, the rumour-mongers have been actively spreading speculations after he suffered severe setback in the general elections in 2014. It is said that the actor has put on more weight due to his busy political schedules in the last few years. Now, he wants to shed some kilos to feature his slim figure in his 150th film.
In August 2014, Chiranjeevi attended a photo shoot for his 150th film. Talking to media, he had said that he is making his comeback as everybody from the common man to Amitabh Bachchan wanted him to finish his 150th film. Meanwhile, he had also revealed that his comeback project would be a message-oriented film.
Latest reports suggest that he is now in Kerala for Ayurvedic massage and rejuvenation therapy.
"Chiranjeevi is working on getting a slim, toned look for his 150th film. Since Kerala is famous for spas offering traditional and authentic therapies, he chose to go there. It is not just massages, but also includes a tailor-made diet for the actor," The Times of India quoted a source close to him as saying.
VV Vinayak will direct Chiranjeevi's landmark film, which will be produced by his son Ram Charan. Chiru has reportedly been working out a lot and maintaining strict diet for that last few months.