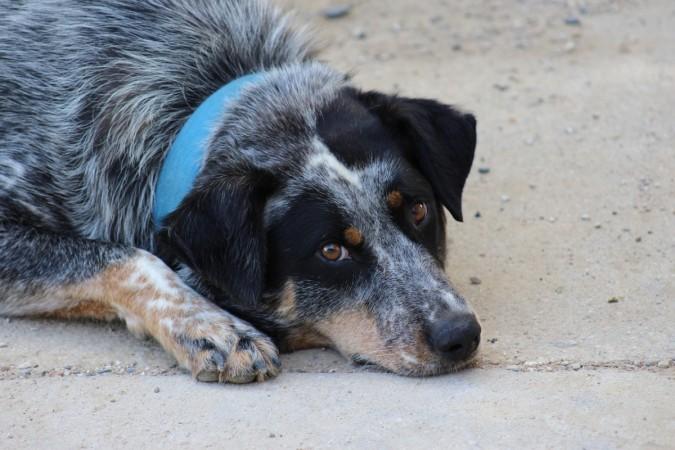 In a heart-wrenching incident, a security guard of a university in eastern China was caught on camera beating a stray dog to death, Jiangsu Internet Television reported.
According to report, a security guard at China Pharmaceutical University in Nanjing in Jiangsu province was caught on camera mercilessly beating the stray dog with a stick. The guard was seen hitting the dog's head several times and later two other guards caught and trapped the animal in a net.
The college authority reportedly admitted that the incident happened on the campus Sunday and the staff had to kill the dog "for the safety of students and teachers."
A university student told the news channel that the dog was always friendly to them and had recently given birth.
Wu Zhenhua, deputy director of the school's security department, was quoted by South China Morning Post as saying: "In the future, we will seek help from the police and animal protection groups to handle stray cats and dogs in a more appropriate way."
The university has been advised by the police to report any such case related to stray animals in future as they have a team in order to catch and handle stray dogs.
People for the Ethical Treatment of Animals Asia (PETA) has strongly condemned the incident in a statement published on Chinese social media.
The statement reads: "Please stop beating stray dogs and implement scientific and humanitarian policies to manage stray animals."
In a similar incident, a stray dog was poisoned to death by Chinese university officials in 2014 after it became an internet sensation for attending lectures. It happened at Northwest A&F University in Yanglin County in the city of Xi'an, in north-western China's Shaanxi province.