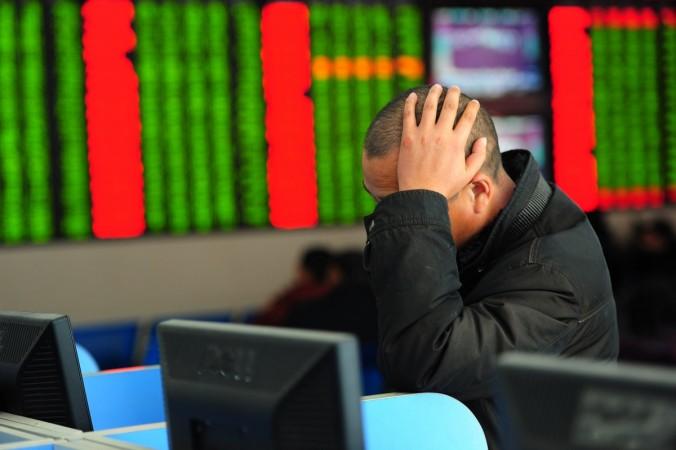 Chinese stock markets tumbled over 6% to hit 14-month lows on Tuesday as crude oil prices fell again after showing a slight rebound in the last two sessions.
The decline in oil prices has renewed concerns over global economic growth, triggering a sell-off in the world's equity markets.
The benchmark Shanghai Composite Index ended 6.4% lower at 2,749.79 points, reaching its lowest level since December 1, 2014.
Global crude oil prices again traded below $30 a barrel, paring the gains made on Friday and early Monday.
"The renewed wave of selling was sparked by another increase in risk aversion. Furthermore, news of record-high oil supply from Iraq put pressure on prices," said Commerzbank Corporates & Markets.
The Chinese equity markets have fallen by nearly 22% since the beginning of the year amid worries over slowdown in domestic economy and yuan movements. Investors remain cautious over further devaluation in yuan although the authorities say that they will not push the currency value further lower.
"China's policy makers are redoubling efforts to stabilise the CNY, but China-US policy divergence and continued outflows in 2016 will sustain CNY weakness," said BofA Merrill Lynch in a note.
Chinese authorities continue to take measures to stem the rout in the stock markets, but the sell-off lingers despite their efforts.
"We've seen another stampede driven by panic," Reuters quoted Yang Hai, analyst at Kaiyuan Securities, as saying."There's no good news in sight? while investors are being affected by the global 'risk-off' mood."
Other Asian markets also closed sharply lower, with Japan's Nikkei ending 2.4% down and Hong Kong's Hang Seng falling 2.5%.
Meanwhile, markets will monitor the two-day meeting of the US Federal Reserve that starts on 26 January, waiting to see indications on delay in further increase in interest rates amid global market turmoil.