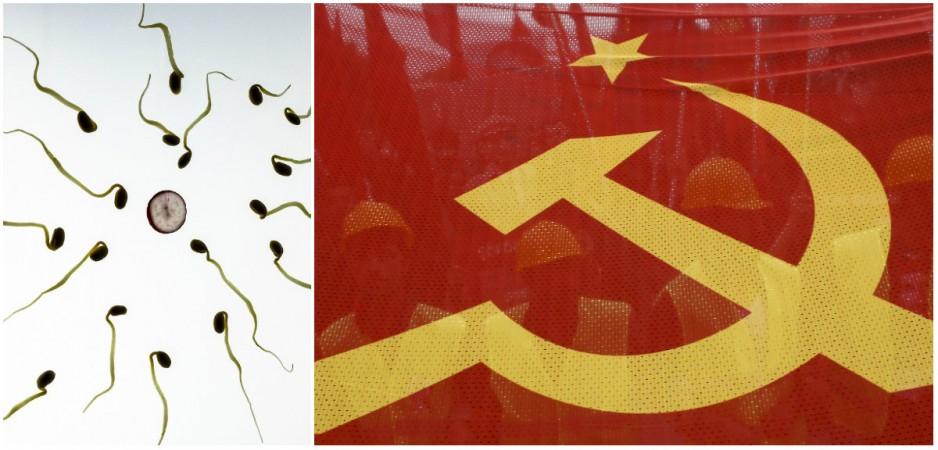 A Chinese sperm bank has made some bizarre eligibility criteria for donors as part of a sperm donation drive initiated by Peking University Third Hospital.
On Wednesday, the hospital, affiliated to a prestigious Chinese university (which is considered to be China's Harvard University) issued a notice on the hospital's WeChat account saying that the sperm donors must "love the socialist motherland."
The men, between the ages of 20 to 45, "must support the leadership of the Communist Party, be loyal to the party's cause and be decent, law-abiding citizens, free of political problems," the notice added. The donors must also be in good health and should have "no obvious signs of hair loss," colorblindness or weight problems.
The statement, which was deleted Friday evening, also offered to pay 5,500 yuan (£622/$872) to suitable donors.
According to a report by Agence France-Presse, the campaign will reportedly run until May 23.
While it is still not clear how the hospital will verify the particular trait of donors, a doctor on the hospital helpline told the South China Morning Post, "It would be fine as long as you consider yourself suitable."
Despite the deletion of the post, social media users did not spare a moment to take a jab at it as one user wrote on WeChat, "Love for the party starts with a sperm."
This has also spread on another popular Chinese social media platform Weibo as one post reads there, "Acquired traits can't be passed down."
There is already a spike in demand for sperm in China as the country is experiencing very low childbirth rate for years. The government even dropped the country's decades-old one-child policy in 2016.
According to China's Global Times newspaper, the "low pass rate of quality sperm" is the main reason behind the country's sperm shortage.
Hence, this might be the reason why the sperm bank of Peking University initiated the aforementioned campaign.