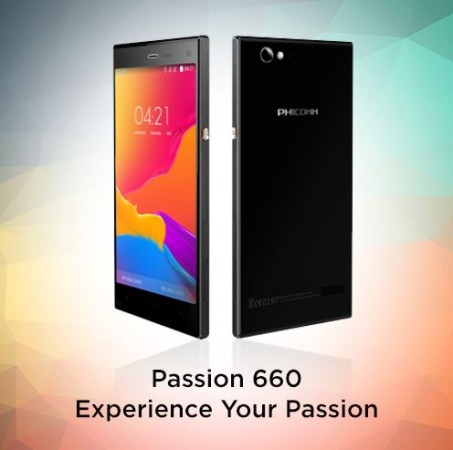 Chinese handset-maker Phicomm, which recently entered the Indian smartphone market with the launch of flagship LTE Android phone Passion 660, is looking to invest $100 million in the country over the next three years.
The company plans to set up R&D facility and improve marketing through the proposed investment.
"We have huge investment plans for India. We will spend $100 million over the next three years on setting up a local team, a research & development centre, marketing and branding," Phicomm's global sales president Jeffrey JY Fan told Focus News.
"We have our own in-house R&D, manufacturing, design and data centre, which will make it much easier for us to customise products quickly according to local requirements," Fan said.
Phicomm disclosed its plans for India during the launch of the company's first smartphone in India Passion 660 this week, which is priced at ₹10,999. The smartphone will be made available exclusively on Amazon website from 9 June.
The company plans to scale up its presence to occupy a share of 5% in the domestic mobile handset market over the next five years, said Phicomm CEO Min Zheng. To achieve this, Phicomm is expected to focus mainly on youth segment.
"The company understands India's market demands and can handle the requirements while controlling prices as everything is in-house," Fan added.
The Chinese company is planning to launch three to four new devices by the end of this year.
The new Phicomm Passion 660 sports 5.0-inch full HD display and run on the Android 4.4.4 KitKat OS powered by 64-bit class Snapdragon 615 Octa-core CPU, 2GB RAM, 16GB inbuilt memory and a 2,300mAh battery.
Last month, three other Chinese smartphone-makers Meizu, Nubia (ZTE subsidiary) and Coolpad made an entry into the Indian market.