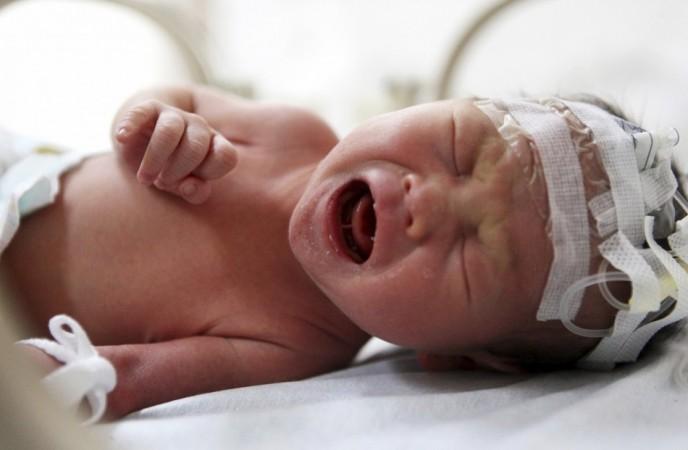 An eight-month-old baby miraculously survived an attack by his mother who stabbed him 90 times for biting her while she was breastfeeding.
The mother stabbed him mostly in the face with a pair of scissors. The incident happened in Xuzhou city, which is the fourth largest prefecture-level city in Jiangsu Province, China.
The toddler, identified as Xiao Bao, reportedly required over 100 stitches on his face and other body parts after the attack. Bao, his mother and two uncles live in Xuzhou city and make their living by recycling rubbish.
The baby was found lying in a pool of blood by one of his uncles who immediately rushed him to a nearby hospital. The infant is now recovering from the multiple stab wounds.
Bao's mother confessed she had stabbed her own baby for biting her. But till now she has not been arrested. After the incident neighbours requested the local government to take the baby away from his mother, but they refused to do so.
The local authorities have said that the two uncles are the baby's guardians and there has been no confirmation whether the mother was suffering from mental illness.
This is one of the many such instances to have happened this year of mothers harming their children. In May, a woman secretly gave birth and flushed the newborn down a toilet. Firefighters and doctors saved the baby by sawing through a section of the sewage pipe in the apartment building.
Earlier this year, a seven-year-old girl in New Jersey was stabbed by her mother more than 30 times before killing herself. The girl survived the brutal attack, but her mother died.