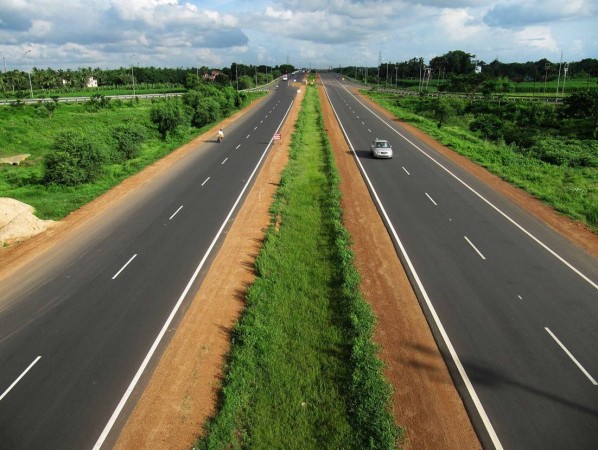 Moving away from the usual norm of foreign funds buying completed infrastructure projects in India, a Chinese equity hedge fund is expected to invest in an Indian firm for the construction of highways, reported the Hindustan Times. Hong Kong-based Silver Spring Capital will soon invest Rs. 2,000 crore ($300 million) in Hyderabad-based infrastructure developer Transstroy India Limited.
"This transaction is a clear evidence of investors' enthusiasm in long-term infrastructure projects," a senior government official said.
Foreign direct investment in roads and highway sector is crucial to build projects of international standards. Nitin Gadkari, Union minister for road transport and highways, too has been keen on such investment since coming to power.
However, FDI inflows have been afflux into the infrastructure support services with 100 percent FDI allowance under automatic route. Construction and maintenance of highway bridges, toll roads, vehicular tunnels and cargo handling, including collection of toll, have witnessed reasonable investments.
In 2015, BIF India Holdings, part of Canada-based Brookfield Asset Management, acquired six road and three power projects for Rs. 563 crore from Gammon Infrastructure. In another ongoing acquisition talks, Singapore wealth fund GIC is expected to buy 11 road projects from Reliance Infrastructure.
From April 2000 to December 2015, India received FDI to the tune of Rs. 1.14 lakh crore (around $24 billion) in the construction sector that includes roads and highways. The Department of Industrial Policy and Promotion (DIPP) said the inflows amounted to 8.7% of the total FDI inflows in the period.
Sources told HT that the Silver Spring Capital "proposal is currently subject to government approval and is likely to be cleared soon."
Transstroy, at present is constructing two highway projects. One, a 54-km stretch from Coimbatore to Mettupalayam in Tamil Nadu, and the second, a 121-km highway from Obedullaganj to Betul in Madhya Pradesh.