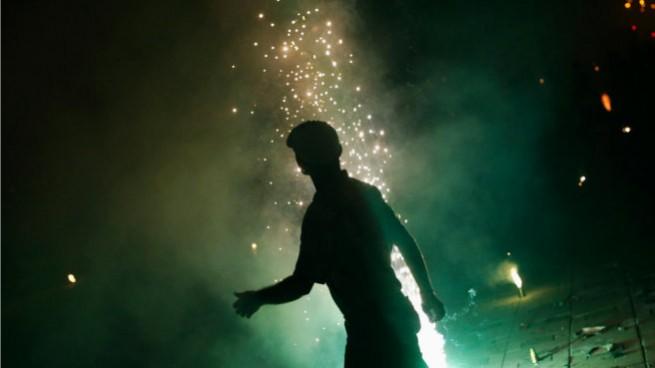 The national capital woke up to a thick layer of smog on Monday with the pollution reaching a severely dangerous level. The festive season of Diwali has added to the woes with people burning crackers to celebrate the biggest festival of the country.
The pollution level is expected to spike further post-Diwali but it seems the Made-in-China electronic crackers or e-crackers could provide a respite from the deadly pollution. The e-crackers have already created a buzz among the markets across Delhi after the Supreme Court banned the polluting fire-crackers.
The best part of the e-crackers is that they are in lines with the norms set by the apex court as they do not emit harmful gases. In fact, they produce aesthetically soothing light and sound thereby hailed as eco-friendly crackers.
The northern part of the country especially areas around the Delhi NCR region witnesses a drop in the air quality towards the end of the harvesting season. The reason attributed to the poor air quality is the stubble burning by the farmers of Punjab, Haryana and the neighbouring states.
In such circumstances, the Chinese e-crackers which are being sold heavily in Delhi's Chandni Chowk area has drawn the attention of the people. Interestingly, this area around the historic Old Delhi has been a traditional wholesale market of fire-crackers. The crackers are made in such a way that it is ignited with the help of a remote control and create sound well below the government set standards.
"These e-crackers are absolutely non-polluting and operated with a remote by plugging into an electric circuit. They produce light and sound, thereby perfectly suiting the festival of Diwali. As the festival of lights is approaching, the demand for such Chinese e-crackers is rising. Also, these crackers are the only option for people as the real crackers which emitted a lot of smoke have been banned by the apex court," Raju, who is among the sellers of such e-crackers in the Chandni Chowk area, told Xinhua.
Comparatively, the traditional sellers of the crackers have shown their disappointment to the apex court's order as it hampering their business by over 30 per cent.