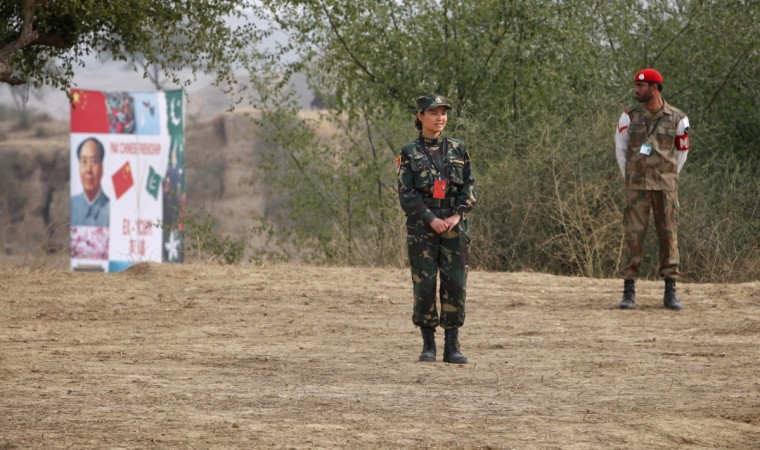 The Indian Army has reportedly spotted troops of the Chinese People's Liberation Army (PLA) at forward posts near the Line of Control (LoC) in Pakistan-occupied Kashmir, opposite North Kashmir's Nowgam sector.
According to the intercepts of communication between Pakistani Army officers, the PLA troops have been sent to Pakistan-occupied Kashmir (PoK) for the construction of infrastructure along the LoC, Press Trust of India quoted its sources as saying.
China is also planning to dig tunnels in Leepa Valley in PoK to construct an all-weather road to the Karakoram highway, according to the intercepts.
Some experts suggest the presence of PLA officials in PoK may be due to the China-Pakistan Economic Corridor (CPEC) project, which links the Gwadar Port in Pakistan's Balochistan province to China's Xinjiang province.
Security agencies had earlier apprised the Central government of China's plan to deploy troops in Pakistan for the protection of the CPEC. Three infantry brigades, comprising three regiments of about 1,000 soldiers each, and two artillery regiments of the PLA are also expected to be positioned for the protection of the corridor.
"We are closely watching these developments. We have a fair idea of the number of Chinese troops that are likely to be positioned in Pakistan," a government official told NDTV.
China is building the $46-billion corridor to shorten its distance with the Gulf region for the import of fuel and petroleum, besides other things. The CPEC will be constructed in three phases and the first one is is expected to be operational by December 2016, with the aim to complete the entire project in three years.