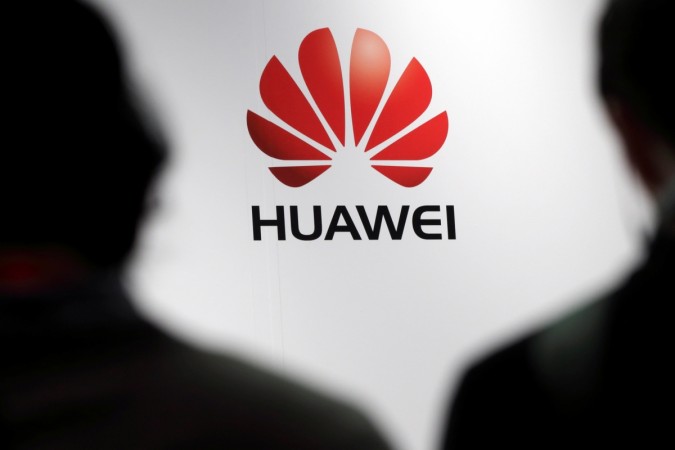 It seems China's smartphone market is on the threshold of a downhill run with the sale of mobile phones witnessing the first-ever decline. The world's largest smartphone market suffered a drop in shipments triggered by poor business in the fourth quarter of 2017, according to research.
Chinese smartphone market faced a 4 percent decline in shipments in 2017 compared to 2016, selling only 459 million units, reported technology market analyst firm Canalys. It said the poor performance was due to 14 percent fall in year-on-year sales of mobile phones in Q4 2017, selling less than 113 million units.
Also read: Xiaomi's cheapest smartphones you can buy
Huawei was the Chinese smartphone market leader in 2017, registering a nine percent growth after selling 90 million units boosted by sales of 24 million units in Q4.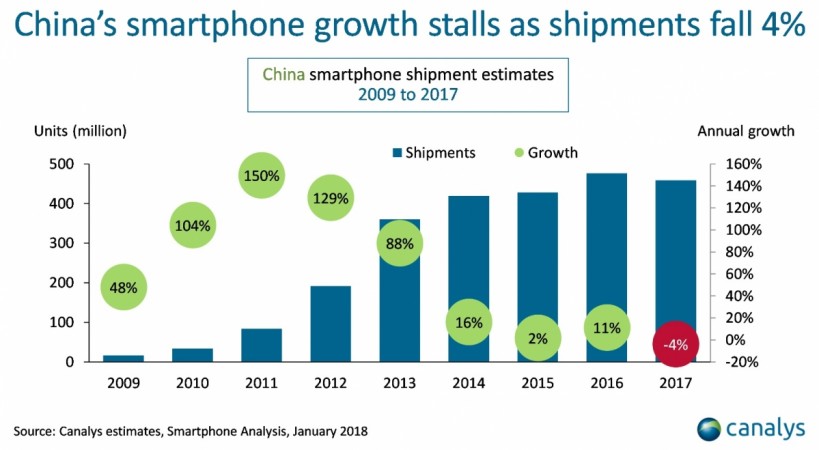 "Huawei's push into tier-three and tier-four cities has yielded positive results," said Canalys Research Analyst Mo Jia. "Nova and Honor have successfully gained share from smaller vendors, such as Gionee and Meizu. Honor's performance has complemented Huawei's success, by contributing more than half of Huawei's total shipments. But competition between Huawei and Honor is getting fierce, and Huawei must deal with possible internal cannibalization."
Oppo stood in the second position despite witnessing a 16 percent fall in smartphone shipment in Q4. It sold 19 million smartphones. Vivo also saw a 7 percent fall in smartphone shipment but managed to make it to the third position by shipping 17 million units. Both the companies saw double-digit annual growth in 2017 despite poor performance in Q4.
However, Cupertino-based Apple Inc. has claimed the fourth place by pushing local giant Xiaomi back to fifth with 13 million units.
Canalys Research Analyst Hattie He is of the opinion that the fall in Chinese smartphone market will affect local vendors badly, to the extent of threatening their survival.
"The declining Chinese market will have a detrimental impact on those Chinese vendors that have been heavily relying on their home market," said He. "It will affect their cashflow and profitability, limiting overseas expansion and bringing into question future survival. The threat to vendors such as Gionee and Meizu is now closer than ever."
"There is little room left for the smaller vendors," added He. "The leading players will make aggressive plans to maintain or grow their market share. We can expect a major market shake-up in China in 2018."