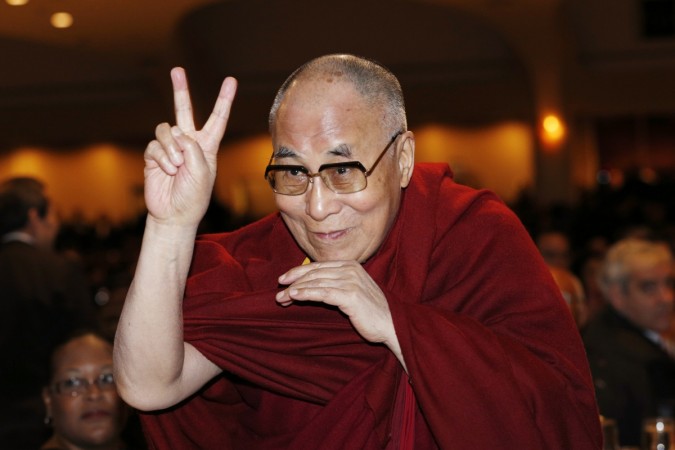 China warned Taiwan on Wednesday against inviting the Dalai Lama to visit the country. The mainland also said that if Taiwan allows the visit, the move will impact ties between the country "severely."
China's response came after high-profile Taiwanese legislator Freddy Lim invited the exiled Tibetan spiritual leader to the island. Although Taiwan is self-ruled, China considers the territory its own and is apprehensive that the new government led by President Tsai Ing-wen may permit the Dalai Lama to make a visit.
Taiwan's former president, Ma Ying-jeou, wanted close economic ties with China, and therefore, refused the Dalai Lama's entry to the country various times after his last visit in 2009.
"The intention of some forces in Taiwan to collude with separatists seeking Tibet independence, and to create disturbances will have a severe impact on relations across the Taiwan Strait. We firmly oppose the Dalai Lama's visit to Taiwan of any form," Ma Xiaoguangan, the official in-charge of China's Taiwan Affairs, said.
Freddy Lim, one of Taiwan's most famous heavy-metal singers and an outspoken critic of China, had invited the Dalai Lama, 81, for a visit earlier this month. Lim was elected to the Taiwanese parliament in 2016 and had met the Tibetan monk during his visit to Dharamsala last week.
"Lim is inviting him to visit Taiwan to share his ideas and religious philosophy," Lim's assistant Kenny Chang told Reuters.
The Dalai Lama, who won the Nobel Peace Prize in 1989, fled into exile in India in 1959 after an abortive uprising against Communist rule. China considers the Dalai Lama as a separatist and believes that he is set to split China, hence it routinely objects to different countries' issuing invitation to him.