While India and numerous other nations believe that the US tops the list of the global economic powers, a new survey carried out by Pew in 38 countries has found that China is, in fact, fast catching up with the US. Apart from India, which clearly sides with the US, Japan and the Latin America also believe that the US is the world's leading economy.
Also read: Why is China downsizing its army to less than a million amid Sikkim standoff?
About 41 percent of Indians are said to prefer the US to China and only about 26 percent of the people have a more positive image of the neighbour.
The survey shows that "in seven of the 10 European Union nations, China is considered the leading economic power (it is tied with the US for top spot in Italy)," reported the Press Trust of India. Russia too believes that China is the global economic leader and not the US.
"China leads the US by a two-to-one margin in Australia - a longtime US ally, but also a country whose top trading partner is China," the report added. "And by a 51 per cent-35 per cent margin, Americans name their own country rather than China."
Pew further said that after the global recession and financial crisis in 2008, many had thought that the US wouldn't be able to recover from it. But once it did, nations had started rooting for it again. Talking about the study, the research centre also explained that in the last year many perceptions regarding the US and its economic powers have changed and may have started believing that China is fast emerging as the leader.
"These shifts are not limited to Europe; perceptions have also changed significantly in countries such as Canada, Brazil, Mexico and the Philippines," Pew concluded.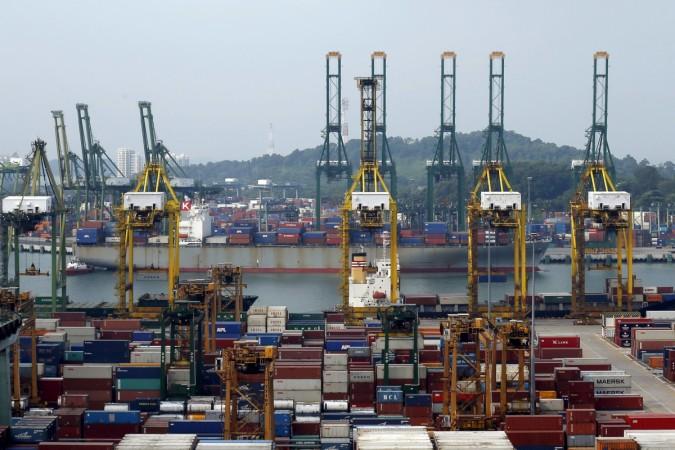 Meanwhile, even as India is known to root for the US, China will probably not be pleased with its inclination to the US. In fact, an editorial in the Global Times said that India's future depends on its equation with the nations in Asia and not as a US ally.
The editorial speaks about how China's initiative of reviving the Silk Route is beneficial to all the nations in the region, "but some powerful nations are unjustly trying to upset this progress by engaging themselves in activities that are not only undermining the importance of the Belt and Road initiative, but that are also diametrically opposite to the idea of partnership among nations."
The editorial specifically said that India would be a beneficiary of the initiative and that "in such an opportune moment for the development of relations between India and China, India should take great caution in their relations, in order to prevent any issues along the border that may unleash a fresh gush of suspicion," referring to the ongoing standoff at the Indo-China border in Sikkim.