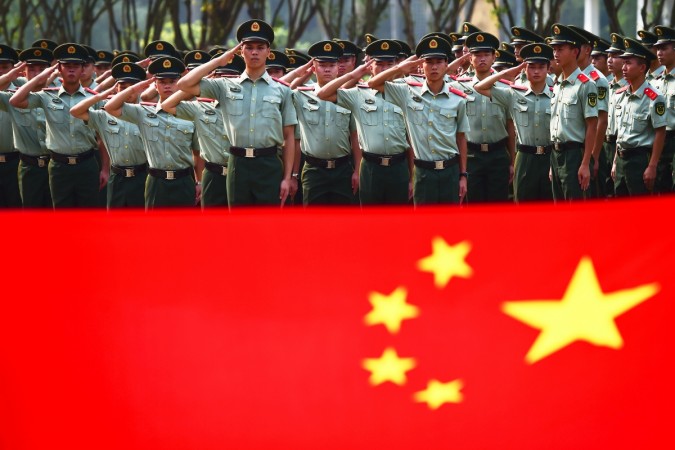 In what could potentially change world's military power equation, China is likely testing a hypersonic railgun which is being described as a superweapon for its destructive nature and high speed at which it can travel.
Photos suggesting China testing a ship-mounted hypersonic or electromagnetic railgun were leaked on social media last week. A massive weapon has been seen mounted to Type 072III-class landing ship Haiyang Shan, sparking off speculations that China could be working on to develop railgun technology.
It caught everyone's attention as no country, including the United States has succeeded in developing the technology, which means China will become the first nation to develop an electromagnetic railgun if successfully tested. The US abandoned its prototype hypersonic railguns after trying to develop it for about a decade.
Hypersonic railguns use electromagnetic energy to launch projectiles at incredible speed. Justin Bronk at the Royal United Services Institute in the U.K. said in an interview with New Scientist (via Futurism), "There isn't really a known defense mechanism against a railgun shot at high Mach numbers," and while adding, "It's too fast and too small for current anti-ship missile and anti-aircraft defense systems."
Bronk went on to say that China will have a significant edge over the U.S. Navy if it successfully tests the hypersonic railgun.
It may not be impossible to make railgun technology work but it is said to be extremely difficult. Even if the reports of China testing hypersonic railgun turns out to be right, we won't know if it's successful or not.