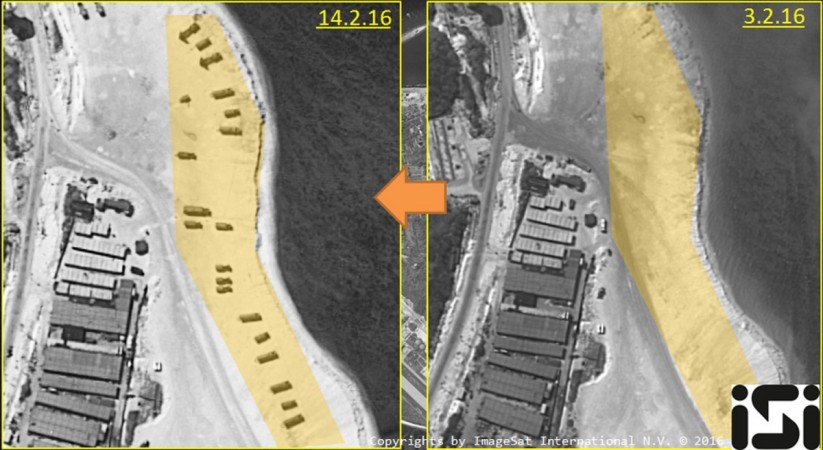 China has reportedly sent fighter jets to the Woody Island in the Paracel Island chain in the disputed South China Sea, officials from the United States told Fox News. China had deployed surface-to-air missile systems on the same island, as per earlier reports.
Chinese fighter jets Shenyang J-11s ("Flanker") and Xian JH-7s ("Flounder") were spotted on the contested island by U.S. intelligence, the channel reported Tuesday. Last week, the channel had reported that China had deployed two batteries of eight surface-to-air missile launchers on the Woody Island.
The Woody island is also claimed by Vietnam and Taiwan.
The latest reports of Chinese activities in the South China Sea come as Chinese Foreign Minister Wang Yi's arrived in the United States Tuesday. With tensions rising between the two nations over the South China Sea dispute, the Chinese foreign ministry official had reportedly said that "China's deploying necessary, limited defensive facilities on its own territory is not substantively different from the United States defending Hawaii."
The reference had sparked a sharp reaction from the U.S., which said that no other country has territorial claims on the Hawaii islands, unlike the islands in the South China Sea.
A U.S. think tank has also said that Beijing is installing a high-frequency radar system in the Spratly Islands, which the institute said would "significantly bolster China's ability to monitor surface and air traffic across the southern portion of the South China Sea."