China seems to have restarted production of Yuan-class of diesel-electric submarines after a gap of three years, IHS Jane's Defence Weekly reported based on images appearing on Chinese online forums.
Google Earth reveals Chinese nuclear submarine docked in Karachi harbour, and India is not happy
These boats are said to feature air-independent propulsion (AIP) systems, which lets a conventional submarine to operate without requiring it to surface, thus difficult to detect. Advanced AIP submarines could also be stealthier than nuclear submarines. The Yuan-class (Type 039A) is also China's first AIP-powered submarine and is supposed to be the quietest.
China reportedly has two Yuan-class submarines, with the first one entering service in 2006.
The Yuan-class displaces around 2,700 tonnes when on the surface and 3,600 tonnes when underwater. They are said to have six 533mm torpedo tubes. The weapon load is said to be a mixture of anti-ship missiles and heavyweight torpedoes, the report said.
The Yuan-class is a small submarine that is designed to be operated in shallow littorals, according to USNI News.
Thailand had selected China's Yuan-class submarine for its requirement. If approved, it might be buying three such platforms.
In August 2016, China agreed to sell eight Yuan-class modified diesel-electric submarines to Pakistan by 2028. Out of the eight such submarines, four are expected to be fitted with AIP systems. In April 2016, Pakistani Prime Minister Nawaz Sharif had approved the deal, costing about $5billion.
Meanwhile, here is a look at other AIP system submarines being built or in active duty with other countries:
Scorpene-class submarines
The Scorpene-class submarines are diesel-electric attack submarines developed by French company DCNS. India is one of the buyers of this class of submarine, which it calls the Kalvari-class. India will be incorporating indigenously built AIP system on the last two submarines out of the six that have been ordered.
S-80-class submarine
Spanish Navy is getting four S-80 Plus class submarines, which are under construction by Navantia. These are AIP submarines and are based on bioethanol-processor.
Dolphin-class submarine
The Israeli Navy is getting two Dolphin-class submarines being built by HDW. The boats are based on the German 209-class submarines, but modified and enlarged. These are the most expensive vehicles in the Israel Defence Forces. Each of the Dolphin-class submarines can carry a total of up to 16 torpedoes and SLCMs. Israel already has three in service, but they reportedly do not have the AIP system.
Gotland-class submarine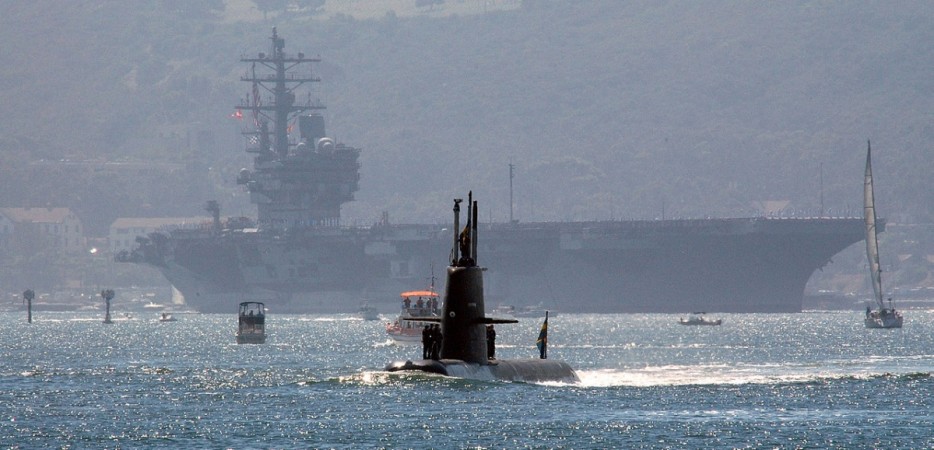 These modern diesel-electric submarines of the Swedish Navy are built by Kockums shipyard and they are the first to feature Stirling engine AIP system.
While there are three completed submarines, Swedish Navy has planned three more.
The Stirling engine is said to be near silent and can use the surrounding sea water as a heat sink to increase efficiency. This class also has low acoustic signatures, extreme shock resistance and a competent combat system.
Lada-class submarine
This class was designed to produce the highly-improved version of Kilo-class and could feature AIP system for the Russian Navy. Russian Navy has one diesel-attack submarine in service and is building two more.