In a nation long used to food scandals of various kinds, China now confronts its latest scandal -- selling pork from diseased pigs.
More than 1,000 tonnes of contaminated pork meat and 48 tonnes of cooking oil, made from the meat, have been seized by the police, in an operation that began in 2014 across 11 provinces. Over 110 people have been arrested on suspicion, said a Public Security Ministry statement.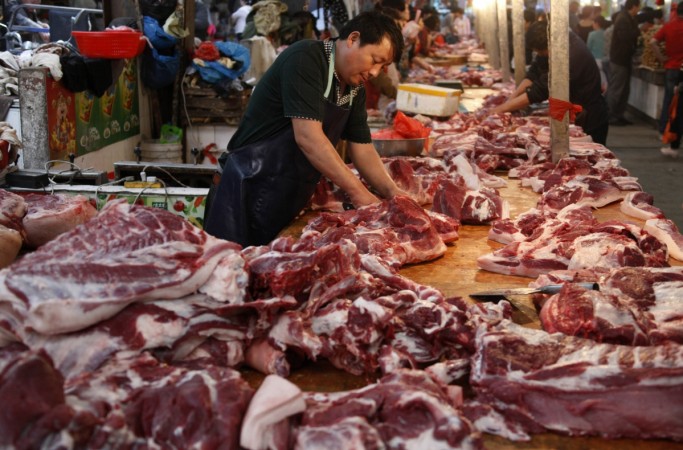 The Pork Scandal of 2014
The scandal involves 11 different syndicates, alleged to have purchased diseased pigs from farmers at cut-rate prices and later illegally processing them into bacon, ham and oil.
The syndicates obtained the pigs by bribing government livestock insurance agents, who are also to be prosecuted. The modus operandi involved the agents alerting syndicates when insurance claims were filed, allowing them to buy the pigs, once their deaths have been verified.
The value of the seized pork and oil is said to amount to 100 mn yuan or about $16mn. The statement read that 75 suspects have already been sent for prosecution.
The nation has witnessed a spate of food safety scandals, ranging from bogus baby food formula to the sale of 'gutter oil,' processed from garbage and scraps, sold to restaurants for cooking, read Boston Herald.
China's Pork Miracle?
China is the world's largest producer and consumer of pork, with per-capita consumption for 2012 reading 86 pounds, up from 70 pounds in 2002. China accounts for almost half of the world's pork consumption.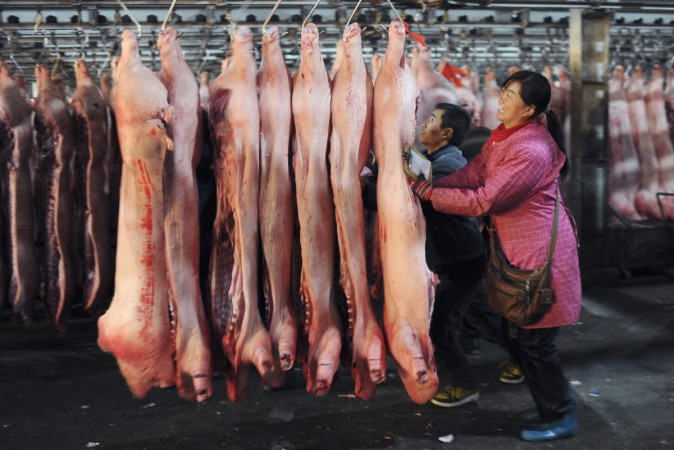 The government has long supported the increased intake of pork with subsidies and favorable terms for agri-business firms, who tie up with smallholder farmers and buy the livestock. Recently industrialised pork production has received increased support from the Chinese public, who view such meat to mean more strictly regulated and therefore safer to consume.
Rabobank expects the first quarter of 2015 to see Chinese pork prices rise with the approach of Spring Festival. The year could also see many small and mid-sized consolidating and industrial meat production increasing to meet the demand.
In 2014, the Chinese preferred pork in the form of 68% as fresh meat, 17% as chilled meat and 15% as further processed products.