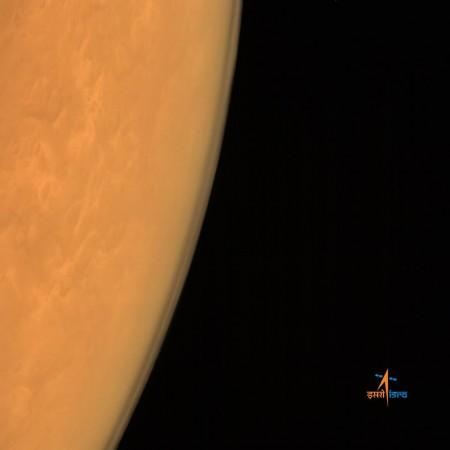 After the success of India's Mars Mission Mangalyaan, China has vowed to accomplish their own mission to Mars, which they claim will be "better" than India's.
The spacecraft sent by India to Mars had sent the first pictures from there earlier this week. India's accomplishment was lauded by countries from around the world not only for its success in the first attempt but also for its cost effectiveness.
According to Xinhua news agency, some experts in China have now revealed the country's interest in exploring the red planet. The report further suggests that back in June, Ouyang Ziyuan, a leading scientist in China's moon program, told the International Planetarium Society conference in Beijing that the country has plans to send a Mars rover by around 2020.
Unlike India's MOM, which is sent to orbit the red planet and click pictures, China aims to send a spacecraft to collect samples and bring them back to Earth by around 2030.
Last year, China had launched its lunar rover Yutu, or Jade Rabbit, on the surface of the moon.
"India has gone ahead of us. We already lag behind (India) in time, so we should do it better", Ye Peijian, a leading design adviser for China's Chang'e-2 and Chang'e-3 moon probes, was quoted as saying by the report.
Expressing his confidence on China, Peijian further stated that at present, China has the technology to send a probe to orbit and land on Mars in one mission.
Another researcher, Pang Zhihao at the China Academy of Space Technology, said that there was a good chance that China would successfully launch its Mars mission in 2020, and that much of the infrastructure needed for the same is already in place.
Currently, China is in the process of developing the Long March 5 rocket, which could carry orbiting probes to near-earth asteroids, Venus and Jupiter, and support an unmanned landing on Mars. The rocket is expected to be launched by the end of 2015.
"Generally speaking, we will have a more powerful rocket than India," Long Lehao, chief designer of the carrier rocket series with the China Academy of Launch Vehicle Technology, reportedly said.
"I believe there's no problem in sending a spacecraft to Mars," he added.
However, despite the confidence expressed by leaders of technologies, China still needs to develop Mars landing technologies and improve spacecraft autonomous capabilities for such a mission.